CTSI Blogs and Opinions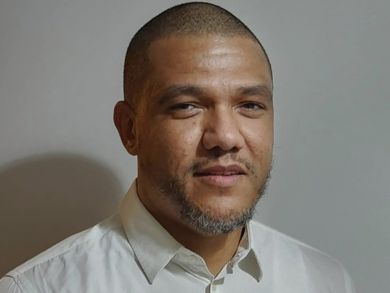 The benefits of Chartership
My name is Vincent Searle and I work at Newham Trading Standards as a Trading Standards Officer/Accredited Financial Investigator within the Environment and Sustainable Transport, Licensing & Regulation department. I currently advise and enforce across the full range of Trading Standards legislation within the Consumer Protection framework. This includes projects, income generation and sourcing commercial partnership arrangements to provide professional services to businesses.
I first heard of CTSI when I came into the Trading Standards profession as a Fair Trading Officer at the London Borough of Barking & Dagenham in 2007. Membership and the plethora of benefits was recommended to me by the then Regulatory Service Manager, Theo Lamptey. As a result, I signed up as a student member, instantly gaining access to a range of different products, professional development, support, and guidance. The opportunities gained are worth their respective membership fees, both as a student and a qualified officer.
Chartership
I became a Chartered Trading Standards Practitioner (CTSP) in 2016. I saw Chartership as a natural step to progressing my career and evidencing my expertise. As a lifelong learner, I strongly believe in the benefits of continuous personal professional development.
Chartership is a symbol of excellence within the Trading Standards profession and the wider community. It is an opportunity to showcase quality and to be part of an organisation that seeks to think outside the box and drives the profession forward to deliver tangible change for all. This has continued with the Institute's commitment to equality, diversity and inclusion (EDI), and the promotion of the EDI strategy.
CTSP status has helped me to evidence professionalism and a continuous commitment to remain competent, keeping abreast of the fluid changes to domestic legislation. The most notable changes are those that have impacted Trading Standards and regulatory services since leaving the European Union (EU).
I am an advocate for Chartership and the Institute as a whole. As a collective voice the Institute plays an important role in shaping the consumer landscape. Chartership is the conduit for all the voices from the front line amongst the central government legislators.
I am also happy to be part of an organisation that wants to support EDI, and a profession that is reflective of the communities that we serve. I would always recommend membership and Chartership to colleagues and those contemplating or embarking on a career within Trading Standards.
Supporting growth
The Institute has also enabled me to network with colleagues at the annual conference, which has been fruitful in problem solving in often extremely complex areas of work, that can at times be difficult to navigate. I also believe the Institute will support my continued growth as a professional in my career aspirations.
I feel that prominent leadership has provided me with a voice as part of the drive for change within central government forums and expert panels where my professional opinion counts. The Institute is the pillar of the Trading Standards profession and an organisation that has been steadfast for 150 years. Long may it continue.
---
We would love to hear from you!
If you would like to share your story, please email us at comms@tsi.org.uk
To learn more about becoming a CTSI member, click here.