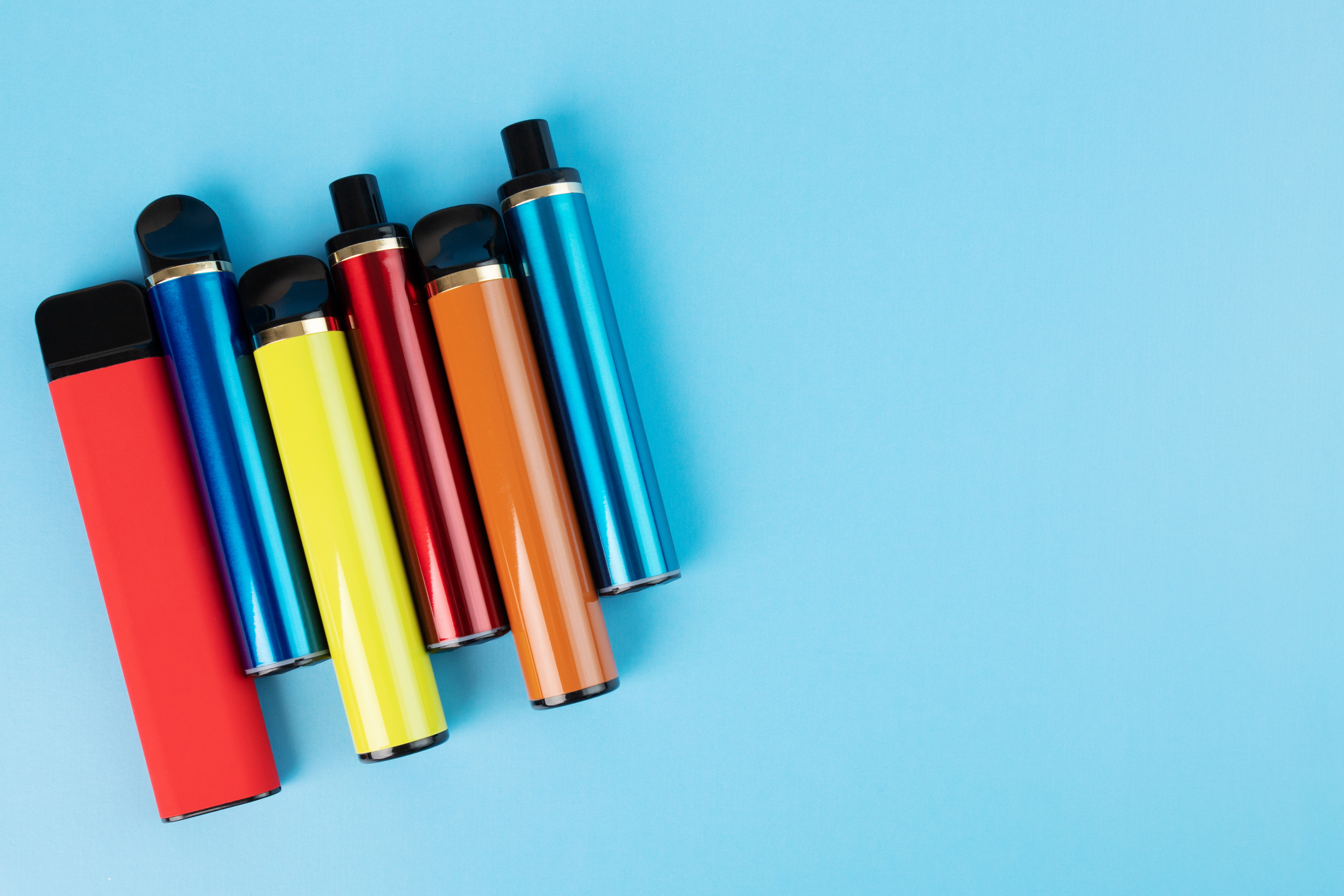 Vaping resource hub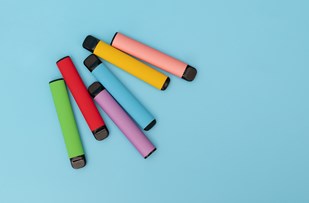 Vaping has been a key area of focus for CTSI this year, trying to navigate the challenges presented to Trading Standards teams nationally with non-compliant vapes flooding the UK market and the surge of underage sales. We have had some success in our efforts to bring some necessary attention to the issues surrounding vaping and have continued to call for more resources for Trading Standards and toucher regulations.
CTSI fully recognises that Trading Standards teams across the UK have been working tirelessly to combat the tidal wave of non-compliant vapes being sold by retailers and responding to the growing issue of underage sales.
With such an overwhelming amount of information on vaping out there, we have created a Vaping Hub which we hope will be a one-stop-shop for all of the information, latest news and resources on vaping that you need.
---
What is CTSI calling for?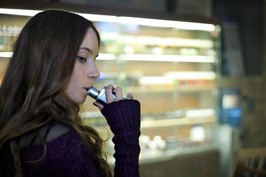 There are a several changes CTSI would like to see:
Keep vaping products out of reach of children and out-of-sight behind the counter.
Tougher regulations on marketing and packaging of vapes to reduce appeal to children and young people.
Move to a registration scheme similar to that seen in Scotland. As of April 2011, it became illegal for retailers to sell tobacco and nicotine vaping products without being registered – in order to be able to sell vaping products retailers would have to be registered. As we have seen that the majority of sales to those under the age of sale and of illegal vaping products have been in shops like mobile phone stores and convenience stores, a mandatory registration scheme might help to reduce the sale of vaping products in shops that are less likely to comply with regulations.
The penalty for selling vaping products to people under the age of sale currently stands at £2,500, this clearly is not working well enough as a deterrent and should be increased with a progressive aspect for repeat offenders.
Additional funding and resources for Trading Standards to effectively carry out enforcement work.
You can view CTSI's policy statement on vaping here
You can view potential policy options for disposable vapes (Co-written by CTSI, ASH and Material Focus) here
---
Webinar: CTSI Spotlight on…Vaping
In March CTSI hosted Spotlight on…Vaping, a webinar for members where we brought together key experts to discuss all things vape related and gave our members the opportunity to ask our experts some questions.
The webinar covered:
How to minimise the appeal of vaping to children and young people
What can we do to address non-compliance of vape products
Addressing challenges around the supply chain
Educating businesses and consumers on risks
Proceeds of Crime Act IP and counterfeiting issues relating to vaping
Members can access the webinar footage, slides, information about the speakers and answers to the Q&A here
---
Other resources
Youth vaping - call for evidence (added 8 June)
Contact list of brand protection reps
ASH brief for local authorities on youth vaping
GOV.UK blog: Clearing up some myths around e-cigarettes
Vaping and IP rights infringement (CTSI members only)
---
WEEE Guidance
WEEE - retailer and distributor obligations
WEEE - electricals recycling guidance
Material Focus - vapes briefing
Contact information for enquiries or intelligence sharing:
weee.safetyandstandards@beis.gov.uk – for waste electricals
batteriestakeback@beis.gov.uk – for battery take back
---
Resources for businesses - ACS (Association of Convenience Stores)
There are various other resources available including Challenge 25 badges here. 
---
Testing labs/destruction companies
UKAS accredited independent third-party lab - Inter-Scientific
---
CTSI news coverage around vaping
CTSI welcomes Government announcement on vaping (11 April 2023)
CTSI welcomes Government proposals to tackle challenges around vaping (9 April 2023)
CTSI welcomes LGA's call for stronger rules to prevent underage vape sales (11 February 2023)
Illicit vapes top list of high street threats (19 January 2023)
---
Media coverage
Some 'nicotine-free' vapes high in addictive substances, tests reveal | The Guardian
Vapes with as much nicotine as 100 cigarettes sold illegally to girl, 13, in one day | Mirror Online
A third of vapes sold on high street are illegal, Trading Standards warns | Daily Mail Online
Generation Vape: how children got hooked on e-cigarettes | The Times (subscription required)
CTSI Lead Officer Kate Pike on BBC Radio 4's Today programme
CTSI CEO John Herriman on BBC Breakfast
---
If you have any information you would like added to the vaping hub, please contact georgiec@tsi.org.uk
Related resources