COVID -19
---
Trading standards officers will be helping deal with the crisis caused by the coronavirus (COVID-19) pandemic. To support them and the wider profession we have set up a dedicated area providing updates, news, and support.
Outbreak of scams during coronavirus pandemic
Since early March, the Chartered Trading Standards Institute (CTSI) has witnessed an avalanche of scams drop on UK consumers. These scams cover the full gamut of delivery methods, from doorstep to the telephone, to social media, text and email, and all themed around the COVID-19 coronavirus pandemic.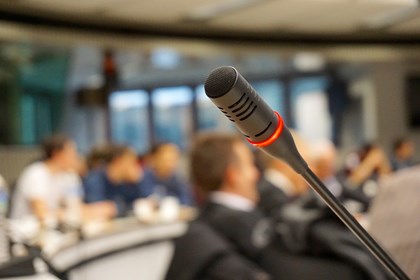 Let's talk
CTSI Chief Executive encourages dialogue to help business navigate safely through Brexit and COVID-19 uncertainty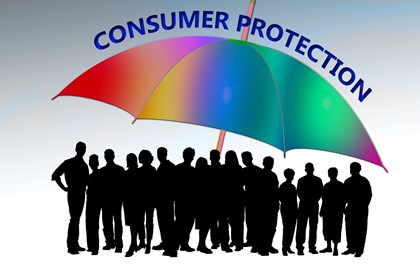 Covid-19 Consumer Protection
CTSI is part of a family of consumer protection organisations in the UK that is working against emerging scams and unscrupulous business practices directed at UK consumers during the pandemic. You can see here what our consumer protection partners are doing during the pandemic.
CTSI news
Amidst everything that is going on, scammers seem to be coming up with some sophisticated methods of making their money. Keep up to date with all of our COVID-19 related press releases here.
98% of London businesses respecting lockdown 18 May 2020
Fake council tax COVID-19 scam emails target public in lockdown 15 May 2020
New COVID-19 food businesses guide launches 14 May 2020
Businesses join forces to combat COVID-19 scams 14 May 2020
Correction to coronavirus travel industry guide 13 May 2020
New Covid-19 app exploited by fraudsters to scam public 12 May 2020
Fake pet ads plague public during coronavirus lockdown 6 May 2020
Coronavirus nuisance call wave hits public 1 May 2020
Coronavirus crisis: New guide for travel industry launched 29 April 2020
Coronavirus rogues darken doorsteps nationwide 27 April 2020
Outbreak of scams during coronavirus pandemic 20 April 2020
HMRC COVID-19 scam expands to all types of communication 17 April 2020
Netflix scam takes advantage of COVID-19 lockdown 17 April 2020
New advice launched to combat COVID-19-related food waste 16 April 2020
Holidaymakers affected by COVID-19 cancellations may get redress 09 April 2020
Coronavirus quiz data harvesting spreads through social media 09 April 2020
Public warned about new coronavirus charity cons 08 April 2020
New COVID-19 coronavirus scam voucher doing the rounds 03 April 2020
UK most targeted nation for COVID-19 spam email 02 April 2020
COVID-19 pandemic scams: Fake payment update texts 30 March 2020
Coronavirus crisis: CTSI Chief slams "unscrupulous profiteers" 27 March 2020
Coronavirus scam update: Bogus fines for breaking lockdown
Scam Alert: New COVID-19 coronavirus text scam 26 March 2020
CTSI issues warning on repair work opportunists during COVID-19 pandemic 23 March 2020
CTSI issues warning over COVID-19 'home-testing' scams 20 March 2020
New fake COVID-19 coronavirus update app 18 March 2020
CTSI issues warning over new COVID-19-related scams 17 March 2020
Related resources