News
Fake council tax COVID-19 scam emails target public in lockdown
Posted 15/05/20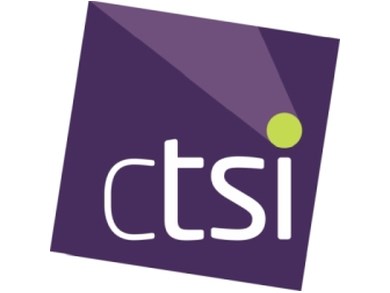 The COVID-19 coronavirus pandemic lockdown has led to an unprecedented rise in opportunism and scam activity around the virus. The Chartered Trading Standards Institute (CTSI) has witnessed a seemingly endless stream of coronavirus scams target the public.
An email scam, claiming to offer a council tax reduction is hitting inboxes during the lockdown. The phoney email, clad in UK Government branding, and signed off from 'The Government Digital Service Team', offers a supposed council tax reduction. The email quotes the annual reduction amount and asks the recipient to click a link to "claim your council tax reduction now".
The link leads to a convincing page, also in UK government branding, asking for personal details including name, address and banking details. It is yet another 'phishing scam' attempting to steal the details of unsuspecting members of the public.
CTSI Lead Officer, Katherine Hart, said: "This is yet another email scam using the coronavirus pandemic as an opportunity to target an increasingly vulnerable public. I am deeply concerned that people may fall prey to this, since many are out of work, or furloughed, and would welcome a council tax refund.
"If anyone receives an email like this, do not click the link and report it to Action Fraud. CTSI and our partners in the consumer protection landscape are working hard to inform the public about emerging scam activity, and assist with its prevention."
As of mid-May, Action Fraud reports that over £3.5 million has been stolen from the UK public in coronavirus-related scams since lockdown began.
To report instances of scam emails, or other suspected scam messages, go to go to the Action Fraud website, or if in Scotland, call Police Scotland on 101.
The public is also encouraged to become a Friend Against Scams, an initiative by National Trading Standards which aims to protect and prevent people from becoming victims of scams.
ENDS
Notes for Editors:
CTSI Press Office: pressoffice@tsi.org.uk, 01268 582240
Chartered Trading Standards Institute (CTSI)
CTSI is a training and membership organisation that has represented the interests of the Trading Standards profession since 1881 nationally and internationally. We aim to raise the profile of the profession while working towards fairer, better informed and safer consumer and business communities.
CTSI's members are engaged in delivering frontline trading standards services in local authorities and in businesses. www.tradingstandards.uk
---