News
98% of London businesses respecting lockdown
Posted 18/05/20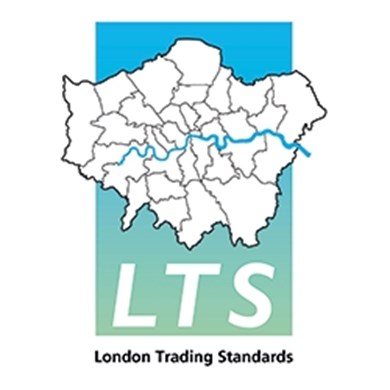 Most London businesses have so far respected the law on business closure, according to data from London borough enforcement teams.  Just 2% of the businesses visited over the past two months have had to be instructed to close by local authority officers.
Latest data from councils shows that trading standards, alongside environmental health and other council officers have visited 38,808 businesses since the lockdown came into force on 16 March and advised on business closures and social distancing. 
Across London, enforcement officers found 731 businesses failing to comply with the rules. 529 businesses have closed voluntarily when instructed to do so, but where traders haven't complied, borough teams have issued 262 Prohibition Notices, forcing them to do so.
The most common examples of businesses that have been found breaking the lockdown rules include barbers, hairdressers and beauty salons, mobile phone shops and vape shops.
Local authority enforcement teams have also dealt with 2,426 enquires relating to social distancing from businesses, employees and the general public and have given advice to businesses as to how best to manage this safely.
London Trading Standards Operations Director Stephen Knight said: "Borough Trading Standards teams are central to the local effort to ensure the continuing lockdown is effective. Whilst the vast majority of businesses have so far complied with the law, we are seeing an increasing number of businesses attempting to open illegally as the lockdown goes on.  Borough trading standards officers are working extremely hard to help businesses find ways to trade safely, where possible within the rules.  However, enforcement action will be taken where necessary to keep Londoners safe."
Cllr Clare Coghill, London Councils' Executive Member for Business, Europe and Good Growth, said: "Businesses are playing a critical role in the capital's response to Covid-19 by respecting lockdown measures designed to limit the spread of the virus and keep Londoners safe. Most businesses have acted in a responsible way and helped protect Londoners through this immensely difficult time.
 
"Boroughs are grateful for all the businesses across the capital that put the wellbeing of their communities first by complying with the restrictions introduced since the coronavirus outbreak. Covid-19 clearly remains a massive challenge. We understand businesses want to get back up and running, but this must only be when it is safe to do so. Although lockdown guidance has recently changed, it remains unsafe for certain businesses and venues to open to the public.
 
"We need London's businesses to keep sticking to the rules. Boroughs' trading standards teams will continue working with businesses and help ensure that measures which are so important for protecting public health are respected."
Chartered Trading Standards Institute (CTSI) Chief Executive, Leon Livermore, said: "I am pleased to learn that the vast majority of London businesses are behaving responsibly and respecting the coronavirus lockdown.
"The pandemic has brought new, unprecedented challenges to trading standards and its enforcement, and London Trading Standards is working around the clock with our partners in the consumer protection landscape and business to protect Londoners. I applaud the excellent work and commitment of Borough Trading Standards teams across the metropolis.
"I know that this is a difficult time for many businesses, but they must respect the law and work closely and transparently with trading standards. Only by working together can we beat the virus, protect consumers and support businesses through this emergency."
The latest government guidance on which businesses should be closed can be found at https://www.gov.uk/government/publications/further-businesses-and-premises-to-close/further-businesses-and-premises-to-close-guidance
If you are aware of any businesses that should be closed but are continuing to trade, then you can report this to your local trading standards service via the Citizens Advice Consumer helpline on 0808 223 1133 or via their chat service online https://www.citizensadvice.org.uk/consumer/. 
Alternatively, you can report cases confidentially via the London Trading Standards online consumer crime reporting tool http://www.londontradingstandards.org.uk/report-consumer-crime/
London Trading Standards will be highlighting a different area of trading standards response to consumer issues raised by the pandemic over the coming weeks as part of our annual 'LTS Week' consumer awareness campaign, this year entitled: "London Trading Standards – Protecting Consumers, Safeguarding Businesses through COVID-19".
Notes for editor:
1. Contact details: CTSI press office - pressoffice@tsi.org.uk
2. Figures cover the period from 16 March up to 11 May 2020.
3. Photos available as an example of a barber business found to be trading illegally behind semi closed shutters
4. Interviews with trading standards officers and/or LTS's Operations Director and filming opportunities with enforcement teams can be arranged.
5. London Trading Standards (LTS) represents the 33 local authority trading standards services in the London Region. LTS shares information and awareness campaigns across the capital to protect consumers and safeguard legitimate enterprise. More information is available here:
http://www.londontradingstandards.org.uk/
6. Trading standards officers advise on and enforce laws that govern the way we buy, sell, rent and hire goods and services. Trading standards endeavours to work with businesses to help achieve compliance but ultimately, can prosecute those who break the law. Trading standards have the power to inspect premises and can seize goods as well as conduct investigations into criminal offences.
---