News
Reading film maker wins £1,000 NCW video competition to stop rogue traders
Posted 03/11/14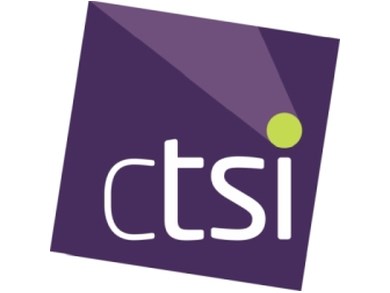 Amateur filmmaker Kevin Turner from Reading has been awarded £1,000 and ministerial praise after winning the Trading Standards Institute's (TSI) 'Good Neighbours Stop Rogue Traders' video competition.
The competition was sponsored by the Institute of Professional Willwriters (IPW) and the Institute of Scottish Professional Willwriters ISPW). Mr. Turner's winning entry was announced by Consumer Affairs Minister Jo Swinson today (3 November) at the launch of National Consumer Week (NCW). Mr. Turner received the most votes from a judging panel and the public for his 90–second informative video 'Good Neighbours'.
"Doorstep crime affects the most vulnerable people in society leaving them distressed, scared and thousands of pounds out of pocket," said Consumer Minister Jo Swinson at the NCW launch event held in conjunction with the London Consumer Empowerment Partnership at London City Hall. "We must do everything we can to keep rogue traders from their door.
 "A video is a fantastic way of hammering home a very important message and encouraging neighbours to get involved in the fight against these predators. Cold-callers offering unnecessary work and charging astronomical rates are not just criminals but are also damaging the security and confidence of the elderly and at risk. I would like to congratulate Kevin Turner on a well-deserved award."
Tasked with creating a video that teaches residents to keep an eye out for rogue traders who target vulnerable neighbours, TSI amateur videographers from North Yorkshire to Surrey submitted entries that were whittled down to just four finalists.
"This competition has been a fun and effective way to raise awareness of an issue that has serious consequences," said TSI CEO Leon Livermore. "Rogue traders have a detrimental impact on the financial, mental and physical health of our most vulnerable residents. While trading standards officers strive to stamp out doorstep crime in their area, communities need to pull together to show rogue traders they are not welcome in their town, as is the message in 'Good Neighbours'.
"Congratulations to Kevin, and a massive well done and thank you to all who entered our video competition."
Turner gained the most votes from the seven judges and the public. Alongside receiving £1,000, Turner's video will be played at awareness-raising events hosted by trading standards offices and Citizens Advice Bureaus around the country.
Praising the video, IPW CEO Sally Brown said: "Kevin's entry is a well made informative video showing that keeping your eyes open for small things can go a long way to help protect vulnerable neighbours from rogue traders."
The 'Good Neighbours Stop Rogue Traders' video judging panel was comprised of seven consumer affairs experts including Consumer Affairs Minister Jo Swinson, TSI CEO Leon Livermore, journalist and broadcaster Lynn Faulds Wood, IPW CEO Sally Brown, director of Consumer Futures for Citizens Advice Adam Scorer, National Consumer Federation President Mary McAnally and National Trading Standards Board National Project Leader for Doorstep Crime Ruth Andrews.
The eighth judge - the public - was encouraged to vote for its favourite video on YouTube, with the video with the most votes receiving an extra vote in its favour.
ENDS
Notes for Editors:
For further information or to arrange an interview please contact the TSI press office on 01268 582214 or pressoffice@tsi.org.uk

Trading Standards Institute (TSI)
TSI is a training and membership organisation that has represented the interests of the Trading Standards profession since 1881 nationally and internationally.  We aim to raise the profile of the profession while working towards fairer, better informed and safer consumer and business communities. TSI's members are engaged in delivering frontline trading standards services in local authorities and in businesses. www.tradingstandards.gov.uk
---