News
Safeguarding toolkit protects vulnerable adults
Posted 29/06/15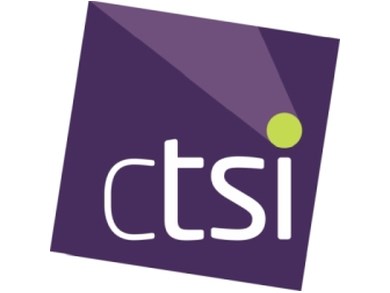 A safeguarding toolkit has been launched today (Monday 29 June 2015) at the Chartered Trading Standards Institute's Conference in Bournemouth to provide trading standards officers with the information and guidance to deliver the best possible protection to consumers, making them more effective at protecting vulnerable adults.
Consumer focus
On Thursday 2 July 2015, CTSI is hosting a Consumer Day at its annual conference in Bournemouth giving local consumers and consumer organisations an opportunity to engage with one another and hear about current issues. The day begins at 09.00am with a Plenary Session facilitated by BBC presenter Winifred Robinson, 'Coming together to help the individual', followed by the launch of the national Scams Awareness Month campaign. With a variety of exhibitions and workshops, the day is open to all members of the public and is free of charge. 
Bournemouth University and CTSI are working towards a combined objective which safeguards vulnerable adults and raises awareness of the risks in scamming. Professor Keith Brown, Director of the Centre for Post Qualifying Social Work at Bournemouth University will be talking about Scams and Vulnerable Adults at a workshop on Consumer Day of conference. 
He said: "Scammers will use all sorts of techniques and practices for their own gain and this toolkit is really about arming local authorities and organisations with the knowledge they need to combat it. What we are talking about here are the people that turn up on your doorstep in an attempt to solicit, or steal, money or goods. It is not right and people need to be protected.
"We at the National Centre for Post Qualifying Social Work are delighted to be working in partnership with the CTSI in this area. Bringing together our leading work on Mental Capacity, Best Interest Assessment and our National Safeguarding Framework for Vulnerable Adults alongside this Toolkit will provide an opportunity to raise awareness of this important area for both the public and professionals. Together both organisations are committed to undertaking further research into this important issue and to publishing further guidance and advice in due course."
Notes for Editors:
For more information please contact press office at pressoffice@tsi.org.uk or 01268 582240. Follow us on Twitter @ctsi_uk or #CTSIConf
The safeguarding vulnerable adults toolkit can be found at: www.tradingstandards.uk/safeguarding 
Workshops sessions on consumer day at conference will focus on a range of subjects including: Scams and Vulnerable Adults, Consumer Disputes and General Consumer Issues. 
Speakers for the plenary session on Thursday 2 July include: Louise Baxter, Gillian Guy, David Travis QC, Ruth Andrews.
The subject of safeguarding vulnerable adults and recognising signs of abuse, in all its forms, is a subject area that all regulators need to be involved with. Professor Keith Brown, Director of the National Centre for Post Qualifying Social Work of Bournemouth University, is an esteemed academic and author on social care. He and his team are currently working with the Government on financial abuse. He is hosting a drinks reception to meet colleagues and share best practice, knowledge and experience at the CTSI annual conference on Wednesday 1 July 2015, 18.00 to 19.00, Tregonwell seminar 1, Bournemouth International Centre. RSVP to qualifications@tsi.org.uk    
More information about our CTSI conference can be found on our website https://www.tradingstandards.uk/events/CTSIconference2015.cfm 
For further information or to arrange an interview please contact the CTSI press office on 01268 582240 or pressoffice@tsi.org.uk
---