News
Financial Scamming campaign and research launched at CTSI Conference
Posted 21/06/16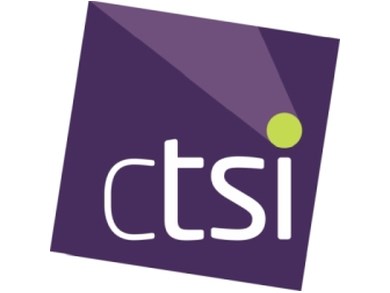 Financial institutions and charities can and should take greater responsibility for the victims of scams, according to research by trading standards and social work experts.
The Chartered Trading Standards Institute (CTSI) and Bournemouth University's National Centre for Post-Qualifying Social Work believe more can be done to protect the vulnerable from criminals.
Today, at the launch of CTSI's annual conference, the research partners are calling on banks and charities to voluntarily implement the findings of the research which urges relevant organisations:
Recognise their duty of care to dementia sufferers who could make an 'unwise decision' as a result of their cognitive state. The term is often cited in financial scamming cases.
Allow vulnerable people to put a 24hour delay on new or large transactions from leaving their bank accounts and send an email or text alerting a carer or loved one at the start of that period.
Adopt a default that personal data is not shared without a clear opt in and that it is not held for longer than 12 months before permission is sought again, in order to prevent 'suckers' lists.
Leon Livermore, CTSI chief executive, said: "Vulnerability is not a term that is defined in law which means it is difficult for professionals to introduce measures to protect vulnerable people.
"We believe that banks and charitable organisations can do more without the need for legislation and that these relatively straightforward asks would lead to a dramatic reduction in detriment.
"Adult social care faces a massive funding shortfall and people who are scammed are much more likely to need support. These measures will protect our ageing population and reduce the burden on the state."
Further details of the asks and some of the research that underpins them are in a Financial Scamming Guide being launched today at CTSI's annual conference, at Telford International Centre, West Mids.
The guide was created by Bournemouth University and CTSI with support from National Trading Standards Scams Team, North Yorkshire Trading Standards and City of London Trading Standards.
Professor Keith Brown will today set out his initial findings at the opening plenary, at 11:45am today, before giving a more detailed update at a drinks reception at 5pm tomorrow.
Professor Brown said: "We believe our three main asks are both achievable and would make the greatest impact in reducing the risk of being scammed for the most at risk citizens in our society.
"In particular, those at risk are lonely older people, and specifically those with a cognitive impairment dementia who may be unable to safeguard themselves as a result of their health or social care needs.
"However, this work is far from complete and we are continuing to research and develop our ideas and understanding."
ENDS
---
Related resources