News
TPO and CTSI launch joint letting fees campaign
Posted 01/11/16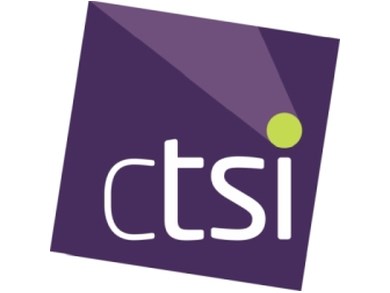 National campaign kicks off in Swansea and Dorset to improve industry compliance and raise awareness among consumers so more landlords and tenants ask about fees when they shop for an agent.
The Property Ombudsman Scheme (TPO) has launched a new national campaign with the Chartered Trading Standards Institute (CTSI) to tackle lettings agents that are breaking the law by not displaying their fees.

The joint campaign will initially target agents operating in Swansea and Dorset, who will be required to provide TPO with photographic evidence to demonstrate they are complying with the law by displaying their fees in both the branch and on their company website.

Any agent that fails to submit evidence will be referred to Trading Standards for further investigation.

The campaign was originally announced at this month's TPO's Conference, where Katrine Sporle, Property Ombudsman, revealed the scheme would be working closely with Trading Standards Officers, who have the powers to impose fines of up to £5,000 on any letting agent that fails to display its fees.

More than 85% of all UK letting agents are signed up with TPO and following the industry's only CTSI-approved Lettings Code of Practice, which clearly states that agents must display their fees in accordance with the 2015 Consumer Rights Act.

Gerry Fitzjohn, TPO's Board Chairman, said: "We want our agents to lead from the front. There can be no excuses. We're zero tolerant on this issue. Letting fees are under the spotlight and firms would be well advised to get their house in order to ensure they comply with the law. Our joint aim with this campaign is to improve compliance within the industry and raise awareness among consumers so more landlords and tenants ask about fees before they choose their letting agent."

The CTSI represents Trading Standards professionals across the UK, and runs the Consumer Codes Approval Scheme, which has approved TPO's Sales and Lettings Codes of Practice.

Adrian Simpson, the CTSI's business education and consumer codes expert, said: "Agents signed up with The Property Ombudsman scheme have shown that they are willing to commit to the highest levels of consumer protection by following the scheme's CTSI-approved Code of Practice. We fully support TPO's efforts to improve industry compliance and any agent that has failed to display their fees up until now must act. We are aware of Trading Standards Officers taking serious action against those that fail to comply."

The campaign will publicise the growing number of cases where Trading Standards Officers have successfully imposed the maximum penalty of £5,000 on lettings agents for failing to display their fees.

Katrine Sporle, Property Ombudsman, said: "As Ombudsman, my primary focus is that agents should be clear and transparent in their dealings with consumers. Agents that display their letting fees demonstrate to consumers that they are operating to a high standard, complying with the law and TPO's Code, and are open in their communication. As highlighted in TPO's Annual Report, poor communication is one of the key root causes of consume complaints. Displaying fees can only help reduce complaints and raise standards."

ENDS

For press information, please contact:

The Inhouse Way
Tel: 01276 804411
Helen Evison: 07920 516 577
Holly Addinall: 07979 537 334
Email: media@tpos.co.uk
NOTES TO THE EDITOR
Any issues regarding this document should be addressed to the process owner.
What is The Property Ombudsman?
The Property Ombudsman (TPO) scheme offers an independent and impartial dispute resolution service to consumers who have been unable to resolve their disputes with a registered agent. The scheme was established in 1990. The Ombudsman can provide redress to place the consumer back in the position they were before the complaint arose, achieving a full and final settlement of the dispute and all claims made by either party. Where appropriate, the Ombudsman can make compensatory awards in individual cases up to a maximum of £25,000 for actual and quantifiable loss and/or for aggravation, distress and/or inconvenience caused by the actions of a registered agent.
TPO is free to all consumers. Agents pay a single annual subscription covering them for sales, lettings, commercial, international and auction activities. TPO does not charge case fees.
At 1st September 2016 over 14,557 sales offices and 13,919 letting offices were registered with TPO. We estimate that these figures represent 95% of sales agents and 85% of lettings agents operating within the UK.
Independence
Whilst TPO charges registered agents an annual subscription, the Ombudsman is accountable to the TPO Council which is chaired by a member of the House of Lords and with the majority of its members being independent from the industry. The Council appoints the Ombudsman and sets his Terms of Reference.
The Ombudsman is not a regulator and does not have the authority to take regulatory or legal action against a registered agent. However, registered agents can be referred to the TPO Disciplinary and Standards Committee, appointed by the Council, which has the power to expel agents from the scheme and/or report them to the appropriate authorities, with the power to ban agents from carrying out estate agency business.
Further information
The Ombudsman's Terms of Reference, Codes of Practice, Consumer Guides and other documents about the operation of the scheme are available on our website (www.tpos.co.uk), together with previous annual and interim reports, case summaries, further explanation of governance arrangements and a full list of registered agents.
For more information about TPO, please visit our website at www.tpos.co.uk
---