News
London Trading Standards Week Day 3: Londoners urged to be on the look-out for signs of fraud
Posted 27/09/17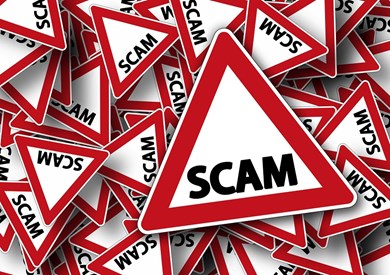 Would you recognise the signs that someone you know is being targeted by fraudsters and would you know how to report it?
Day 3 of London Trading Standards Week (25-29 September) is focused on scams and doorstep sales and how to protect yourself and others from scams.
Rogue trading and scams are nothing new to the capital – about half of UK adults will be targeted every year. Loneliness and social isolation can make vulnerable and older people at greater risk from these crimes, but we are all at risk, London Trading Standards warns. 
We have highlighted the wide variety of tactics used by fraudsters to try and rip people off, in response to recent scams reported to Action Fraud, which include:
Rogue pension websites to trick people into believing that they are legitimate businesses.
'Something for you' delivery cards, that look like they have come from Royal Mail.
Fraudsters posing as local council officials or professionals.
First-year and returning university students at risk of phishing scam.
London Trading Standards are urging residents across the region to be vigilant and to look out for their friends and family - who may be suffering in silence. Common signs to look out for include:
Large amount of junk mail in the house
High volume of telephone calls
Inability to pay bills or buy food
Poor living conditions
Change of behaviour
Unexpected property maintenance such as gardening or roof work
Across London, Trading Standards teams are working closely with key partners to tackle fraudsters, raise awareness and encourage reporting. 
Some Councils have specialist rapid response teams to deal with urgent calls about rogue traders and many are supporting the 'Friends Against Scams' initiative, to protect people from becoming victims of scams. Louise Baxter, Team Manager at the National Trading Standards Scams Team, says:
"It is time that we took a stand against scams. Friends Against Scams aims to tackle the lack of scams awareness by providing information to enable communities and organisations to understand scams, talk about scams and convey messages throughout communities about scam prevention and protection. I'd encourage anyone interested in stopping scams to visit the Friends Against Scams website and sign up".
All Londoners can help by:
Reporting scams and rogue traders to Trading Standards by ringing the Citizens' Advice Consumer Helpline on 03454 04 05 06. 
Challenging any sudden or unexpected work at an older person's property - honest traders will not be offended by neighbours or family members asking questions.
Talking to family, friends and neighbours, about any concerns.
Visiting https://www.friendsagainstscams.org.uk/ to find out more.
Lord Toby Harris, Chair of National Trading Standards, said:
"Criminals often target people in vulnerable situations through cold-calling or the postal system. I would urge all Londoners to be vigilant and help play a role in protecting family, friends and neighbours. If you suspect that someone you know is being targeted, then please contact the Citizens Advice Consumer Helpline"
The aim of London Trading Standards Week is to promote and raise awareness about the wide range of work carried out by Trading Standards Services across London. Further details about the rest of the campaign can be found on the website, www.londontradingstandards.org.uk. #LTSweek
---