News
Warning after dangerous counterfeit mobile phones seized in Staffordshire
Posted 12/10/17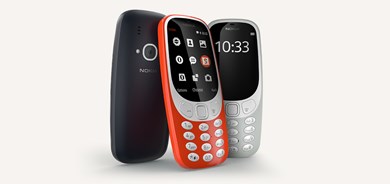 Counterfeit mobile phones with potentially dangerous chargers have been seized in Staffordshire by county council trading standards officers.
Hundreds of fake Nokia 3310 phones were seized from an industrial unit in East Staffordshire and a property in Newcastle following a tip off to trading standards officers.
The Nokia 3310 is a reissue and updated model from 2000 and retails legitimately from around £50 to £70. Counterfeit versions of the phone are being sold at £15 and less.
While the phones are shoddy imitations and of poor quality, the chargers provided with them could also be hazardous, causing fires or putting people at risk of electrocution. The phones seized in Staffordshire have been tested and failed to meet current safety standards. 
People are being urged to only buy from reputable retailers and be particularly vigilant if buying online.  Plugs may not have pins of the correct size if they are counterfeit and legitimate ones should display the manufacturers' brand name or logo and batch number. User instructions should also be included and all products should display the CE safety mark.
Signs that the Nokia 3310 may be counterfeit are that they are larger in size than legitimate models with plainer packaging. The buttons on fakes may be raised rather than embossed into the body of the phone and fakes often have a number of SIM card slots. Counterfeit phones usually have a lower quality screen display with blue lights behind the keys. The Snake game is a revamped version on legitimate phones.
Staffordshire County Council's communities leader Gill Heath said: "The Nokia 3310 is by no means the only counterfeit phone being sold in the UK with fake iPhones being another common example. Following the seizures in Staffordshire we just want to raise awareness of this type of counterfeit product and the serious public health risk it presents. The chargers on these phones have been tested and found to be dangerous. We'd ask people to ensure they're buying from reputable retailers and check some of the tell-tale signs of fake phones. By doing so, Staffordshire people can help themselves to stay safe and avoid be ripped-off."
---