News
One-way ticket to prison for crooked travel agent who stole almost £70k from unsuspecting holidaymakers
Posted 20/06/18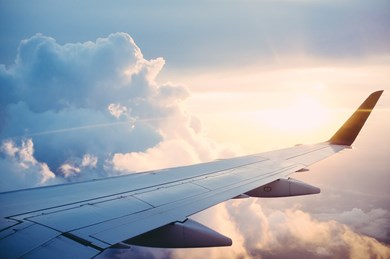 Massive fraudulent operation sees rogue travel agent guilty of 6 counts including fraud. He conned dozens of families with his plane ticket scam and demanded bank transfers to cover his tracks.
A crooked travel agent who defrauded and stole thousands of pounds from unsuspecting holidaymakers has landed himself behind bars for 25 months after Brent and Harrow Trading Standards uncovered a massive fraudulent operation run by Markhor Traders Limited (MTL).
Over two years, disgraced director Tej Bahadur Gurung, 54, from South Harrow, systematically used a last-minute cancellation scam to dupe dozens of families into paying for their flights twice. The court heard statements from 28 victims who paid nearly £70,000 to MTL between them. The number of victims is believed to be much higher and the total size of the scam may never be known. Trading Standards gathered more than 80 complaints.
Graham Henson, Leader of Harrow Council said: "This fraudster is going away for a long time – and I guarantee he won't enjoy the room, the view, the nightlife or the bars. Criminals like Gurung prey on people's hopes and dreams and I'm proud that this council's Trading Standards officers are second-to-none in finding them and punishing them."
One victim, Mrs Smith, told the court she had paid MTL £3,000 for a family holiday. The day before they were due to fly, MTL claimed the airline had cancelled her tickets. Gurung bullied her into buying new flights for £1,400 more, or face losing their entire booking. In fact, it was MTL who had cancelled the tickets and pocketed the cash. What's more, Gurung cynically forced customers to pay him by bank transfer – so credit-card providers would not find him out.
Mrs Smith said: "Our family were in shock and could not believe what was happening. Our children were crying and upset. We found it difficult to process ths information we were being given, console our children and try to book another holiday at such short notice. We contacted CAA, ATOL, our bank and Trading Standards. We were so pleased with their support and belief. Now this director is serving a prison sentence for his crimes, I hope another family will not have to experience the nightmare we did on what should have been the eve of a dream holiday."
Mr Gurung pleaded guilty on counts including fraud and unfair commercial practice at Harrow Crown Court. He was sentenced to 25 months imprisonment and a Director's Disqualification Order of 10 years.
Simon Legg, Senior Regulatory Service Manager from Brent and Harrow Trading Standards, said: "Our job is to protect consumers and legitimate businesses and we will go after rogue traders like Gurung. Many of his victims would have saved up looking forward to a holiday but instead they were left with no flight and no money. If you're planning a holiday, always do your research, check the provider's ATOL membership is genuine and where possible, pay by credit card to ensure your money is protected".
The Trading Standards sought vital evidence and support from the Civil Aviation Authority (CAA), as at certain points MTL was selling flights without an ATOL licence. MTL booked many of its flights with airline Virgin Atlantic, which assisted with the investigation.
Anna Catchpole, a Virgin Atlantic spokesperson, said: "We know how important holidays are to our customers and we are pleased with the result and supportive of the sentence given. It sends out a clear message to those who intend to defraud and deceive. We would like to thank Brent & Harrow Trading Standards for all their hard work in investigating and prosecuting this person."
Another victim, Mr Mehmood, handed over £7,000 to MTL for flights to a family wedding in Pakistan. The airline's website initially showed the booking had been made – but a few weeks later, the victim found his flights had been cancelled. MTL pretended it was re-booking them to get a better deal – but new flights were never booked, MTL refused to give a refund, and MTL's bank said it could not help as MTL's bank account was empty. 
Mr Mehmood said: "Scammers like him are dangerous to the community. The offender got the right treatment. I hope he learns his lesson while incarcerated, and comes out a different person for his own benefit. We are still waiting to get our money back, his assets should be frozen and all victims should be able to claim back what is rightfully theirs".
---