News
Local Trading Standards Services Stop 20 Million Illegal Products Reaching Consumers
Posted 08/11/19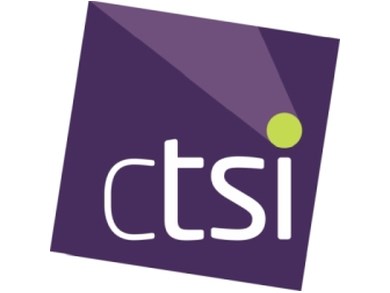 Over 20 million illegal products including more than 15 million potentially dangerous cigarettes have been detained by local trading standards services in the last year, a new report from the Association of Chief Trading Standards Officers has revealed.
The findings are announced in a new report, The Value of Trading Standards Report, which for the first time calculates the impact and value delivered in a single year by local trading standards services in England and Wales. Local trading standards services are based in Local Authorities with the purpose of protecting consumers and supporting legitimate businesses.
The report finds that local trading standards services prevented at least £42 million worth of consumer harm in 2018/19, as well as prosecuting in excess of 1,100 people for criminal offences. A total of more than 317 years' worth of prison sentences (108 years suspended) were also handed down to criminals as a result of prosecutions by local trading standards services.
In addition, in 2018/19 local trading standards services:
Recovered £4.9m in Proceeds of Crime, and prevented £26.5 million being handed over to doorstep criminals
Provided support to over 11,000 scam victims – saving victims over £4 million
Visited over 30,000 businesses to help them comply with their legal responsibilities and responded to 13,615 requests for advice from businesses
Found 3,399 businesses that were supplying food that was mis-described, did not correctly declare allergens, contained toxic or illegal components or was involved in food fraud
Tested 5,716 business premises for illegally selling alcohol, tobacco, knives or other illegal products. On average the failure rate was 22%
Received around 500,000 complaints, and undertook 43,000 investigations
The 20 million illegal products that local trading standards prevented from reaching consumers included over 15.3 million potentially dangerous cigarettes, more than 1.3m other unsafe products including toys, electrical products and cosmetic products and in excess of 4.2 million counterfeit products.
Trish Caldwell, Chair of the Association of Chief Trading Standards Officers said:
"This report clearly shows the massive impact that local trading standards services have in protecting our communities. The work of local trading standards officers delivers huge value – from saving consumers millions of pounds to supporting some extremely vulnerable victims.
"That trading standards officers have prevented over 20 million illegal products reaching consumers in the last year alone shows the scale of the threat they are responding to. Many of these products could have caused significant injury, and in some cases could have even led to fatalities.
"This report shows the incredible value that local trading standards have delivered despite the significant reduction in resources that trading standards teams across the country have experienced in recent years as part of the wider reduction in funding available to local government."
Steve Ruddy, Vice Chair of the Association of Chief Trading Standards Officers added,
"The National Audit Office's 2016 report on the consumer protection system highlighted how trading standards services have been hit hard by austerity and huge budget cuts over recent years. I hope the evidence in this report will help remind everyone of the absolutely vital work done by local trading standards services and of the crucial importance of continued investment to protect individuals and communities from harm."
-ENDS-
For more information please contact Flora McCaul or Jack Storry on ACTSO@grayling.com or 020 3861 3861
Notes to Editors
The Association of Chief Trading Standards Officers (ACTSO) is the single membership organisation representing senior Trading Standards Managers from councils across England and Wales. ACTSO is focussed on providing effective leadership at the national level while supporting members to lead their services both locally and regionally.
The Value of Trading Standards Report highlights the work undertaken by Local Trading Standards Services in the year 2018/19. The statistics are based on responses from 108 Local Trading Standards Services out of a possible 168. This means that the statistics quoted in the report are likely to be a substantial underestimate of overall impact of Local Trading Standards Services.
---