News
Bogus coronavirus business grants hit email inboxes
Posted 23/06/20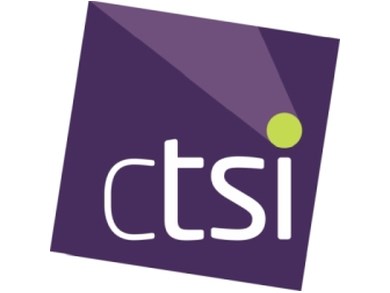 The Chartered Trading Standards Institute (CTSI) has learned that UK internet users are receiving bogus emails from fraudsters offering fake business grants. The emails, dressed in UK government branding are the latest in a series of scam messages claiming to be from the Government.
One email informs the recipient that they have been awarded a Retail, Hospitality and Leisure Grant valued at £25,000. The message then asks the recipient to click a link and then enter their personal and payment details. The data is sent to scammers, who then deduct money from the account. 
Trading Standards is concerned that businesses in the leisure and hospitality sector may be more likely to fall for the phoney grant, given the devastating effects the COVID-19 coronavirus has had on the sector.
CTSI Lead Officer, Katherine Hart, said: "I have seen so many different kinds of emails, texts, and reports of doorstep and phone scams themed around COVID-19. 
"I want to warn businesses that they should be eagle-eyed when receiving emails offering help, and never click the links in them. I understand that this seems like good news, especially for businesses deeply affected by lockdown, but always remember that if it sounds too good to be true, then it probably is. Just don't risk it."
To report email scams, contact the National Cyber Security Centre (NCSC) by emailing  report@phishing.gov.uk
Contact your business's bank immediately if you think you've been scammed and report it to Action Fraud, or if in Scotland dial 101 and report it to Police Scotland. Advice and guidance on how to protect yourself, or your business, from fraud and cyber crime is available at www.gov.uk/coronavirus-fraud-and-cyber-crime.
Also, the public and businesses are encouraged to join Friends Against Scams and Businesses Against Scams, respectively. These initiatives aim to protect and prevent people and businesses from becoming scam victims by empowering them to take a stand against scams.
It is currently Scams Awareness fortnight. As part of this, the Consumer Protection Partnership (CPP) is bringing together key partners in the consumer protection landscape to better identify, prioritise and coordinate collective action against scams. This includes collective action to inform, educate and protect consumers about scams.
ENDS
Notes for Editors:
CTSI Press Office: pressoffice@tsi.org.uk, 01268 582240
Chartered Trading Standards Institute (CTSI)
CTSI is a training and membership organisation that has represented the interests of the Trading Standards profession since 1881 nationally and internationally. We aim to raise the profile of the profession while working towards fairer, better informed and safer consumer and business communities. CTSI's members are engaged in delivering frontline trading standards services in local authorities and in businesses. www.tradingstandards.uk
---