News
Consumers urged to think before they buy online
Posted 17/11/20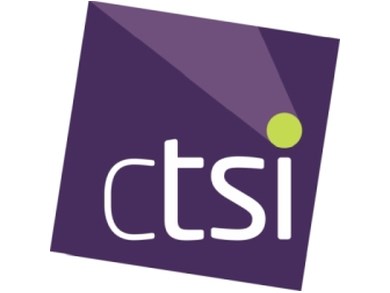 The COVID-19 coronavirus lockdowns have led to a rise in consumer spending online. 87% of UK consumers are estimated to have purchased a product online, and the public spends around £2bn a week on online purchases. 
There are, however, concerns that the sharp increase in online consumer spending is also leading to a rise in consumer complaints. The Citizens Advice Consumer Service reports a near doubling of complaints from March to April 2020 when compared to the same period in 2019. 
There will also likely be a record amount of electrical products purchased online this year, and Electrical Safety First warn that consumers should be extra vigilant when it comes to these kinds of products.
As part of National Consumer Week which runs from 16 - 22 November 2020, the Chartered Trading Standards Institute (CTSI) is launching an advice video for the public which gives several essential tips on how to deal with online purchase problems. 


Paul Ramsden, Executive Director at CTSI, said: "With December and the Christmas shopping rush approaching, we expect to see a further rise in online shopping activity. Due to the pandemic, many will do their Christmas shopping online for the first time while online shopping veterans will likely undertake more purchases online as a proportion of their shopping.  


"It has never been more crucial for the public to understand the consumer rights that protect them and the responsibilities of online retailers. These protections enhance consumer confidence in business with the net effect of increased economic activity.


"CTSI is proud to take part in National Consumer Week, especially at a time when industry, consumers and regulators need to all pull together to help our economy recover from the pandemic."

David Mackenzie, CTSI Lead Officer for eCommerce, said:

"COVID-19 has accelerated an existing trend towards more and more online shopping by UK consumers. The internet can provide buyers with great opportunities in terms of choice and convenience. However, at the same time, they must be wary and only buy from reliable sources to ensure quality and safety. Sub-standard electrical products can be hazardous, and Trading Standards advice to shoppers is to do their homework before buying; check a trader out online and read any reviews. If you're not fully satisfied, don't buy from them. And don't rule out the option of buying from a trusted local "bricks and mortar" shop, which can often provide extra assurance and customer service."


Lesley Rudd, Chief Executive of Electrical Safety First commented: "Substandard electrical products pose a more significant risk than any other type, risking fire and electric shock. To give yourself peace of mind and ensure that your Christmas gift will only spark joy this season we urge consumers to stick to the stores or websites of trusted manufacturers and retailers, such as those found on the high street."


The public can call the Citizens Advice Consumer Helpline on 03454 04 05 06 in English or 03454 04 05 06 in the Welsh language. 
 
For guidance on safely purchasing electrical goods online, go to Electrical Safety First's guide at this link

ENDS


CTSI Press Office: pressoffice@tsi.org.uk, 01268 582240


Chartered Trading Standards Institute (CTSI)

CTSI is a training and membership organisation that has represented the interests of the Trading Standards profession since 1881 nationally and internationally. We aim to raise the profile of the profession while working towards fairer, better informed and safer consumer and business communities. CTSI's members are engaged in delivering frontline trading standards services in local authorities and in businesses. www.tradingstandards.uk
---