News
£4.8bn council funding boost opportunity for trading standards investment
Posted 05/11/21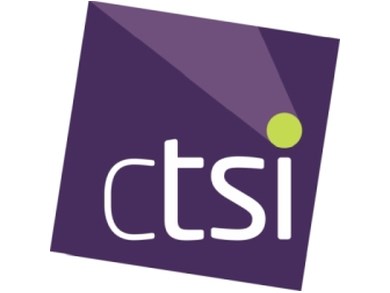 The UK Government announced an increase to Local Authority core funding totalling £4.8bn. The Department for Levelling up, Housing & Communities (DLUHC) will increase funding by 9.4% over the three-year spending review period, to £12.5bn by 2024-25. This rise is the most significant percentage increase among all government departments at this year's budget.
There was, however, some disappointment. The trading standards and environmental health professions looked forward to a proposed £14 million ring-fenced apprenticeship fund for regulatory services, but the spending review did not consider it. Both services have absorbed significant cuts over the past decade, and each welcomed the potential investment.
John Herriman, Chief Executive of the Chartered Trading Standards Institute (CTSI), and Dr Phil James, Chief Executive of the Chartered Institute for Environmental Health (CIEH), wrote a joint letter asking Michael Gove to explain why the decision was made to not consider the scheme.
CTSI Chief Executive John Herriman said: "While we are seeking to clarify the decision about the regulatory services apprenticeship fund, I want to restate the importance of properly funded trading standards services. Investment in trading standards brings with it critical protections for consumers left even more vulnerable by the pandemic and a fast-changing, digitalised and globalised marketplace. Strong and effective consumer protection services through trading standards encourage consumer confidence and, in turn, the economic recovery and the UK Government's levelling up agenda.
"This overall funding increase is to be welcomed, and I implore local authorities to use some of the grant funding to refresh their trading standards services so that they remain on the front foot throughout the 2020s and swiftly deal with future crises.
"The pandemic brought about unprecedented challenges, and trading standards services stood up and met the challenge despite a difficult funding environment. However, increasing instances of protection gaps are forming because of the difficult budgetary climate, making any potential investment in trading standards services crucial."
ENDS


Chartered Trading Standards Institute (CTSI)
CTSI is a training and membership organisation that has represented the interests of the Trading Standards profession since 1881 nationally and internationally. We aim to raise the profile of the profession while working towards fairer, better informed and safer consumer and business communities. CTSI's members are engaged in delivering frontline trading standards services in local authorities and in businesses. www.tradingstandards.uk

CTSI Press Office: pressoffice@tsi.org.uk, 01268 582240
---