News
Breaking: CTSI appoints John Herriman as new Chief Executive
Posted 04/03/21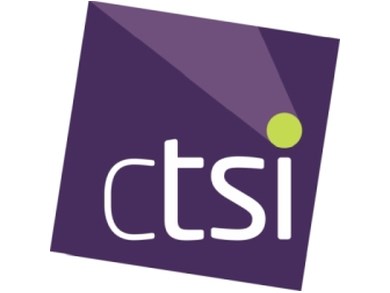 The Chartered Trading Standards Institute (CTSI) is pleased to announce that John Herriman will join the Institute on 19 April 2021 as Chief Executive.
John joins us from the Maritime Reserves as Director of Training, where he led policy and the delivery of training to 4,000 reservists across the UK to support the Royal Navy.
John holds vast experience in the third sector, commercial, local government and non-profit organisations. John held the Executive Director's role at the National Association of Head Teachers, where he delivered improved services to over 42,000 members and influenced wider educational policy.
Noel Hunter, Chair of the CTSI Board, said: "We are very excited to see John take the reins at the Institute. He brings significant and successful leadership experience from his roles at various national organisations from across the public, private and charity sectors. John is keen to get to know as many of the members and stakeholders as possible to help him understand the skills and experience all invest in CTSI."
John said: "My past roles have all led me to this point. I want to drive something that gives value and purpose. The challenges of COVID-19 and Brexit have created significant social and economic challenges, and society needs a lot of support. I see CTSI as playing a critical part in this, protecting the public and supporting businesses that face so much uncertainty.
"The views of its members underpin any strong professional body; they hold the experience and have many of the answers. Incorporating their views and making sure they feel valued is extremely important to me. Stakeholder relationships are also crucial, and I want CTSI to be at the heart of important conversations.
"The profession and CTSI have faced some uncertainty, and it is important to acknowledge that so we can move on and face the challenges ahead of us together."
John currently lives in South East London with his wife and two daughters but has lived in many parts of England, including Cheshire, the Midlands, Hertfordshire and Devon. John describes Devon as his place of escape, and for those wondering about the age-old debate – John puts the cream on his scone before the jam.
ENDS
Notes for Editors:
CTSI Press Office: pressoffice@tsi.org.uk, 01268 582240
Chartered Trading Standards Institute (CTSI)
CTSI is a training and membership organisation that has represented the interests of the Trading Standards profession since 1881 nationally and internationally. We aim to raise the profile of the profession while working towards fairer, better informed and safer consumer and business communities.
CTSI's members are engaged in delivering frontline trading standards services in local authorities and in businesses. www.tradingstandards.uk
---