News
CTSI celebrates work of Gateshead Metrology Lab during COVID-19 pandemic
Posted 25/06/21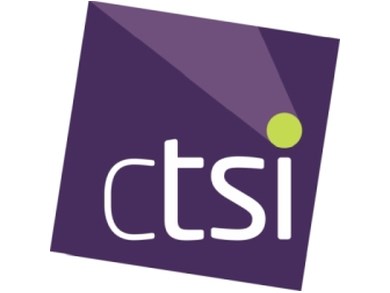 The Chartered Trading Standards Institute (CTSI) is celebrating the work of the Gateshead Metrology Lab for its examplar work during the COVID-19 pandemic. The laboratory, which focuses on calibrating highly sensitive weighing equipment, played a crucial role in the pandemic response by offering a faster turnaround for its calibration of equipment used in projects working to mitigate the effects of the COVID-19 pandemic. 
The lab, jointly owned by the five councils of the Tyne and Weir region, is one of only a handful across the UK undertaking this crucial work. The decision to prioritise the testing of equipment used to help mitigate the effects of the virus is an example of Trading Standards resources and infrastructure being used efficiently in the pandemic response. 
This month, CTSI released an infographic highlighting the work of trading standards services across the country throughout the pandemic. The infographic revealed that trading standards services undertook an estimated 1.3 million COVID-19 secure and business compliance checks across the United Kingdom, among many other examples of vital work.
CTSI Chief Executive, John Herriman, said: "I want to congratulate the Gateshead Metrology Lab for prioritising the COVID-19 response in their testing. Metrology is of fundamental importance for both consumer protection and the UK's science and technology sector. It is yet another example of the importance of trading standards, particularly metrology professionals and their ability to adapt themselves in times of crisis swiftly.
"This month, CTSI recognised trading standards services across the country for their work assisting the pandemic response. The network of professionals and specialists across the country went above and beyond to protect the public during a challenging budgetary climate, with services experiencing nearly 50% cuts to resources in the past ten years.
"Trading Standards has proved vital to the pandemic response, and CTSI intends to work to support and sustain the provision in the interests of a thriving economy and in the face of future crises."
Daniel Maxim, CTSI Lead Officer for Metrology, said:
"This story illustrates the often hidden contribution metrology makes within the very broad trading standards scope, never more so than during the pandemic. Accuracy and precision are crucial in measurement to support a wide range of health and economic aspects of daily life. 
"This has been brought into sharp relief by the work at Gateshead, and the small number of other trading standards calibration centres around the UK. The work of expert weights and measures staff in supporting pharmaceutical and food industries to maintain their quality assurance processes whilst out of the limelight is nevertheless part of the front line response to the pandemic. 
"The traceability in measurements these services provide is a small but crucial component in the vaccine production process. Everybody has cause to be thankful for the skills and knowledge the trading standards calibration staff have used in the fight against COVID-19."
ENDS


Chartered Trading Standards Institute (CTSI)
CTSI is a training and membership organisation that has represented the interests of the Trading Standards profession since 1881 nationally and internationally. We aim to raise the profile of the profession while working towards fairer, better informed and safer consumer and business communities. CTSI's members are engaged in delivering frontline trading standards services in local authorities and in businesses. www.tradingstandards.uk
---