News
Southwark Trading Standards Enforcement Officer wins CTSI Hero Award
Posted 20/10/21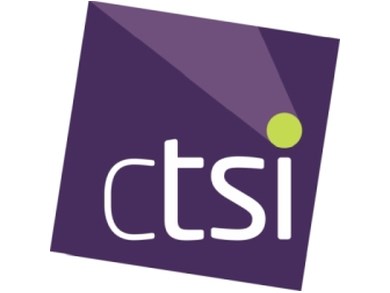 Angel Harrow, a Trading Standards Enforcement Officer working at Southwark Council's trading standards service, has received an award for her work by the Chartered Trading Standards Institute (CTSI).
The awards, hosted by CTSI at One Great George Street, Westminster, on the evening of Tuesday, October 19, recognised significant contributions to consumer protection across the UK.
Angel won the Product Safety Award for her work supporting trading standards investigations, which led to the seizure of around 3,000 skin lightening products. Another investigation led to an online trader based in Leicester receiving a 40 week custodial sentence suspended for 24 months after an online test purchase operation conducted by Southwark Trading Standards revealed that the trader was selling illegal cosmetics products. Angel has also led on several local investigations, with one trader fined over £52,000 after twice being caught selling illegal skin lighteners.  
Angel worked as Evidence Officer for these investigations and was responsible for seizing and sifting evidence to ensure their continuity. Her work in these cases was fundamental for supporting the convictions of the rogue traders. Her work was meticulous, and throughout her career, she has demonstrated excellent levels of commitment and dedication, going above and beyond to protect the public from unsafe products.
Angel Harrow, Trading Standards Enforcement Officer at Southwark Council, said: "I am filled with gratitude to receive this award. It's wonderful that the contributions that trading standards officers make to protect our community are recognised and celebrated by CTSI."
CTSI Chief Executive, John Herriman, said: "Angel's diligent and meticulous work has for many years proved vital to trading standards investigations, achieving many notable results. 
"I know that trading standards professionals tend to avoid the limelight, but sometimes it is necessary to recognise genuinely exceptional work publicly. Angel is a model trading standards professional, and this award is a testament to her crucial contribution to protecting the public."

ENDS

Chartered Trading Standards Institute (CTSI)
CTSI is a training and membership organisation that has represented the interests of the Trading Standards profession since 1881 nationally and internationally. We aim to raise the profile of the profession while working towards fairer, better informed and safer consumer and business communities. CTSI's members are engaged in delivering frontline trading standards services in local authorities and in businesses. www.tradingstandards.uk
---