News
August 2023: News and Policy Round Up
Posted 31/08/23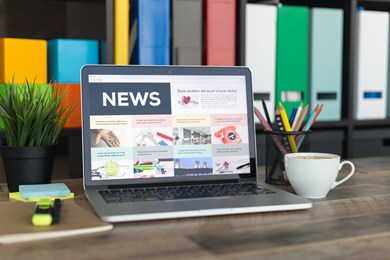 CTSI makes concerns heard on Digital Markets, Competition and Consumers Bill (DMCC)
CTSI has been involved in policy work around the Digital Markets, Competition and Consumers (DMCC) Bill. The DMCC Bill is designed to enhance the regulation of competition in digital markets, and the CTSI policy team has been working with CTSI Lead Officers to contribute to this policy discussion via amendments, tabled to the House of Commons.
Amendments submitted by CTSI include clarifying key definitions, requesting powers for Trading Standards Officers in the realm of online marketplaces, and amending methods by which Trading Standards Officers can request information from businesses. These amendments have been submitted via Labour Peers Ms Seema Malhotra MP and Neil Coyle MP, and CTSI will be further engaging with peers in the House of Lords regarding the Bill.
Through our work with the All Party Parliamentary Group (APPG) on Consumer Protection, CTSI has also been organising evidence sessions about online marketplaces, facilitating important policy discussions around the safety of products sold on the platforms and issues with the supply chain.
We have also conducted a member survey on the experiences had by Trading Standards Officers when utilising their powers under Schedule 5 of the Consumer Rights Act. The examples and answers given in this survey will be used to inform CTSI's policy work on the DMCC Bill, and our advocacy for improving these powers for Trading Standards professionals. CTSI will take these survey answers into account when formulating recommendations on how to improve powers within the DMCC Bill.
---
CTSI begins partnership work with UK Weighing Federation (UKWF) to highlight importance of legal metrology
CTSI has begun a policy and research project with the UK Weighing Federation (UKWF) to raise the profile of legal metrology, and conduct key research into weights and measures infrastructure. The UKWF have partnered with CTSI on this project to bring their expertise and knowledge on weighing equipment and checks. The project is also garnering input from other key stakeholders, and will be generating a policy paper as the key output, as well as more media-focused research outcomes.
---
Caring for our Animals Survey
As you may be aware, CTSI was deeply disappointed by the recent decision to scrap the Kept Animals Bill (read more here). CTSI remains committed to campaigning for the inclusion of these safeguarding measures in legislation and we will continue our work in this area with the guidance of CTSI Lead Officers for Animal Health and Welfare, Stephanie Young and Sion Hughes.
CTSI is currently developing a short policy paper with contributions from CTSI Lead Officer and stakeholders to outline our concerns in this area and make clear policy recommendations which will aid us in our campaign work on this important issue.
---
CTSI continues to bring Trading Standards to the forefront of concerns around vaping
The surge in disposable vape usage has become a cause for concern due to its association with heightened youth vaping rates, environmental repercussions, and the proliferation of illicit vape products that fail to meet UK standards. CTSI plans to host another Spotlight On…Vaping webinar to engage in discussion with key stakeholders regarding WEEE regulations, recycling and disposal of single use vapes.
The date of the webinar is to be confirmed, we will send out a members update with the date and further details about the speakers shortly.
---
CTSI responds to Government's long-awaited Product Safety Review
CTSI has welcomed the publication of the much-anticipated Product Safety Review to be undertaken by the Department for Trade and Business (DBT) that is examining the effectiveness of the UK Product Safety system that underpins the UK economy.
CTSI has been campaigning and raising awareness of gaps in the product safety system in the UK for more than a decade during which Local Trading Standards Services have been battling a marketplace which has been flooded by unsafe and substandard goods; while also contending with cuts to Trading Standards resources of more than 50% during this period. We welcome the opportunity to work with the Office for Product Safety and Standards to address concerns raised in the recent Public Accounts Committee report around weaknesses and limited data intelligence in the UK's overall product safety regime. You can read more here.
CTSI will be engaging with members to coordinate a response to the review.
---