News
CTSI warns of holiday and passport scams as travel season begins
Posted 12/04/23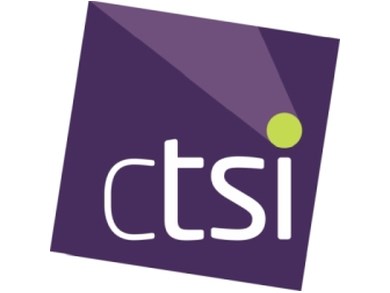 Holidaymakers are urged to be on the lookout for fraudsters using bogus social media ads and exploiting passport delays.
The Chartered Trading Standards Institute (CTSI) is warning members of the public to be on guard against holiday and passport scams as the holiday season gets under way.
Scammers are using increasingly sophisticated and convincing ways to dupe holidaymakers into paying for travel deals that are literally too good to be true. They employ a variety of tactics to trick their victims into handing over money and personal information, including bogus emails, texts and phone calls as well as social media listings and online adverts.
On social media listings and online ads in particular, scammers often use attractive pictures of holiday cottages and hotels, accompanied by fantastic prices and tempting special offers to snare people in search of a bargain.
By the time holidaymakers realise that the pictures and prices were entirely fabricated, it is too late – the scammers have taken the money and run, leaving victims out of pocket, with no holiday and no means of getting their money back.
In many cases scammers tell their victims to pay by cash, via bank transfer or through services such as Western Union, which are difficult to trace and non-refundable. Often victims don't realise they've been scammed until they arrive at the airport and find their flight reservation doesn't exist, or they arrive at a hotel to find there is no record of their booking.
Scammers are also taking advantage of potential disruption caused by industrial action by UK Passport Office workers, offering bogus 'fast track' services to help holidaymakers beat delays. There have recently been a number of texts and emails offering speedy passport renewals – as well as taking victims' money, scammers can then use the personal data they harvest to commit identity theft.
CTSI Lead Officer, Katherine Hart, said: "Lots of people are preparing to go away at the moment and unfortunately there are a lot of adverts on social media advertising cottages and hotels at home and abroad with incredible pictures and fantastic prices.
"These bogus adverts are designed to steal our money, leaving us disappointed and without a holiday.
"As with any purchase, do your research, only shop with reputable companies, and make sure you are 100% sure who you are dealing with and what you are getting before you part with any money."
CTSI Chief Executive, John Herriman, said: "As always, scammers are quick to leap on any opportunity to take advantage of uncertainty and upheaval. The exploitation of delays brought about by Passport Office strikes are just the latest example of scammers preying on people's vulnerability.
"People work hard and save all year round for their holidays – scammers know this, but they don't care. We can all fight back though by being alert, by following a few simple guidelines, and spreading the word about the harm these scams can cause."
CTSI urges the public to:
Check the URL and security of any website you are booking a holiday through
Always look at independent reviews, not just reviews on a website or advert itself
Do your research and contact the owners of a holiday cottage before making a booking
Pay using a protected payment method such as a credit card, debit card or PayPal's Buyer Protection service
For consumer advice, please call the Citizens Advice Consumer Helpline on 0808 223 1133
To report scams in England and Wales, contact Action Fraud. In Scotland, contact Advice Direct Scotland on 0808 800 9060, or if in Northern Ireland, call Consumerline on 0300 123 6262.
The public is encouraged to join Friends Against Scams, a National Trading Standards initiative aiming to protect and prevent people from becoming scam victims by empowering them to take a stand against scams. 
ENDS
The Chartered Trading Standards Institute (CTSI) is a national not for profit established in 1881 which supports the UK's trading standards profession, and works to protect consumers and safeguard honest businesses. CTSI's members are engaged in delivering frontline trading standards services at local authorities and in businesses. 
Please contact CTSI Press Office: pressoffice@tsi.org.uk with any queries. 
---