News
CTSI welcomes calls for tougher regulations on vaping
Posted 18/05/23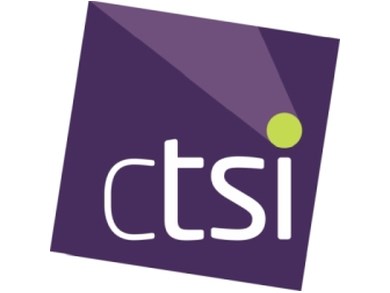 CTSI supports ASH's calls for tougher regulation to address the child friendly promotion of cheap and attractive vaping products.
Today, Action on Smoking and Health (ASH) announced that experimental vaping is up significantly since 2022. ASH has released headline results of its 2023 vaping survey, which finds:
• No significant change between 2022 and 2023 in the proportion of 11–17-year-olds currently vaping or smoking.
• However, trying vaping once or twice is up by 50% on last year.
• Disposable (single-use) e-cigarettes are the vape of choice for children currently vaping.
• Corner shops are the main source of purchase and child awareness of in-store promotion has grown significantly since last year.
The ASH survey reports that children are most aware of vape promotion in shops, and exposure has substantially increased from 37% last year to 53% in 2023.
Currently, there are no restrictions regarding the packaging or placement of vapes within retail premises. Although it is advised that retailers keep vapes out of reach of children, there is no legal requirement for retailers to do so. Rather than being marketed as an adult smoking cessation aid, the present regime of unrestricted displays and packaging has resulted in bright, colourful and attractive displays of products which are clearly aimed at the youth market
While CTSI warmly welcomed the Government's commitment to crack down on the supply and sale of vapes through investment in enforcement, it is not enough. Tougher regulations on the packaging and placement of vapes within retail premises are needed to restrict the youth appeal of vapes.
Duncan Stephenson, Policy and External Affairs Director at CTSI, said: "Trading Standards teams across the country have been working tirelessly to address issues around the supply and sale of vapes to people underage.
"These figures suggest that experimental uptake of vaping is on the rise. Enforcement activity from Trading Standards alone won't mitigate the issue of the youth appeal of vapes. We are concerned about the intentional marketing and promotion to children, with bright colours and the placement of products next to sweets and confectionery.
"Vaping is a useful cessation tool for adult smokers, but tighter regulations around the packaging, placement and promotion of vapes may be necessary tools to help us clamp down on underage sales."
ENDS
The Chartered Trading Standards Institute (CTSI) is a national not for profit established in 1881 which supports the UK's trading standards profession, and works to protect consumers and safeguard honest businesses. CTSI's members are engaged in delivering frontline trading standards services at local authorities and in businesses.
Please contact the CTSI Press Office: pressoffice@tsi.org.uk with any queries.
---