News
CTSI welcomes Government announcement on vaping
Posted 11/04/23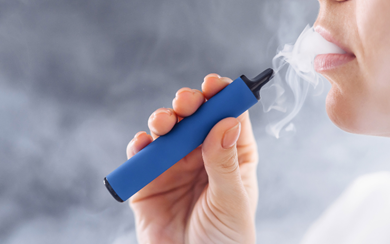 Earlier today the Minister for Primary Care and Public Health, Neil O'Brien OBE MP, made an announcement regarding proposals to crack down on the supply and sale of vapes. The Department for Health and Social Care has pledged £3 million in funding to support Trading Standards to tackle the issues of non-compliance. CTSI and National Trading Standards are now in discussions with DHSC about developing a detailed plan about what can be delivered.
 
In 2022 the Khan review: making smoking obsolete set recommendations aiming to reach 'smokefree 2030' with a primary focus on tobacco regulation. Today's announcement very much majored on vaping issues, and this is something which CTSI welcomes, particularly given our recent campaigning and awareness raising on the issues, including the sale of illegal and non-compliant products and the issues around under age sales. We want to say a particular thank you for the support we have received from our incredible Lead Officers for Vaping; Kate Pike, David Hunt and Marsha Bell, and CTSI has made real waves in bringing well deserved attention to the Trading Standards profession and particularly shining the spotlight on vaping issues.
 
The DHSC's proposals announced today are to:
Increase financial support for Trading Standards to increase enforcement action including Test Purchasing and testing products for non-compliance
Set up a centralised task force to help to join up Trading Standards work being done locally
Increased intelligence gathering which will be critical to ensure that we can get as accurate a picture of the problem nationally as we can, and to ensure that enforcement work is targeted effectively
The DHSC has launched a call for evidence on how to prevent underage vaping - Youth vaping: call for evidence. CTSI will be consulting with members to help coordinate a response to this important consultation.
If you have any questions, please contact pressoffice@tsi.org.uk
---