News
Illicit vapes top list of high street threats, say Trading Standards experts
Posted 19/01/23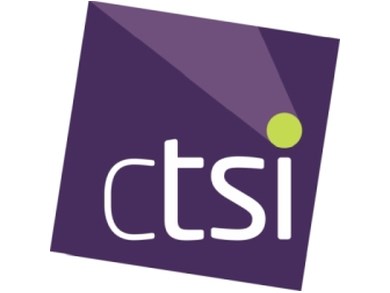 Rise in illicit vapes and underage sales sparks alarm among consumer protection professionals.
Research conducted by the Chartered Trading Standards Institute (CTSI) reveals that illicit vapes are the products Trading Standards professionals are most concerned about on the UK's high streets.
As high streets adapt in response to changes in consumer behaviour and growing economic pressures, CTSI asked its members to list the areas of high street enforcement work that are causing their local Trading Standards service the most concern. More than 60% said that they are most worried about shops selling illicit vapes, or selling vaping products to children.  
Trading Standards has seen a surge in illicit sales of vaping products by specialist vape shops, convenience stores and corner shops over the past year, with more than 1.4 tonnes of illegal vapes seized in the last six months of 2022 in the North East of England alone.* Trading Standards teams across England and Wales reported a significant rise in underage vape sales last year.
CTSI is calling on vape retailers to act responsibly and ensure they comply with the law when selling vaping products. CTSI is also keen to emphasise that vaping poses far less risk than smoking, which remains the single biggest cause of preventable illness and death in the UK. Nicotine vaping is one of the most effective tools for quitting smoking. 
Vapes and e-cigarettes are regulated by the Medicines and Healthcare products Regulatory Agency (MHRA), which requires that they have tanks to a capacity of no more than 2ml; a nicotine strength of no more than 20mg/ml; and their labels display manufacturer details and health warnings. Refill containers are restricted to a maximum capacity of 10ml, certain ingredients including colourings, caffeine and taurine are banned, and nicotine-containing products or their packaging must be child-resistant and tamper-evident.
However, many of the devices seized by Trading Standards teams flout these rules, and there are concerns that some may be designed specifically to appeal to children and young people, with packaging and flavours emulating popular confectionery brands such as Skittles.  
CTSI Chief Executive, John Herriman, said: "While we recognise that vaping can be a useful quitting aid for smokers, we are worried about increasing breaches of the law, with many non-compliant devices being sold on the UK's high streets. There is also an increasing problem with vaping products being sold to children in many general retail premises such as mobile phone shops, gift shops and convenience stores. 
"Trading Standards teams are doing vital work by cracking down on the unscrupulous retailers who are selling these products to young people without the legally required age verification checks. It is important that vaping products comply with rules that were established to safeguard public health, and that they do not end up in the hands of children."
David MacKenzie, Chair of the Society of Chief Officers of Trading Standards in Scotland (SCOTSS), said: "Single-use vapes in particular are very cheap, they have bright colours, and they are attractive to children. With a lot of our age-restricted product work on tobacco and cigarettes, fireworks and traditional vapes, we're looking at sales to 16- and 17-year-olds. But we were getting good information that these are being sold to much younger children, or certainly finding their way into the hands of 12- and 13-year-olds."
Kate Pike, Tobacco Control Lead for Trading Standards North West said: "It is not surprising that Trading Standards Officers are concerned about shops selling illegal vapes and selling to children, as we have seen a big increase in reports from the public. It's important we support retailers to ensure that products are sold responsibly to smokers looking to quit their dangerous habit and take action if retailers flout the law. If we don't there's a risk that products could be banned or over-regulated, leaving smokers without the option of a product which carries a fraction of the risks of smoking and is an extremely effective aid to quitting. 
"Our internal data in the North West shows that a focus on enforcement activity has reduced the number of retailers who sell to children during test purchasing operations, which is definitely a step in the right direction. We would encourage people to continue to report to us when they have concerns"
The cover story of the current issue of the Journal of Trading Standards examines how Trading Standards teams are fighting against a range of high street threats. In addition to illicit vapes and underage sales of vaping products, it looks at problems including illegal money lending and rip-off candy stores. 
For consumer advice, please call the Citizens Advice Consumer Helpline on 0808 223 1133.
In addition, to report scams, contact Action Fraud, in Scotland, or contact Advice Direct Scotland on 0808 800 9060, or if in Northern Ireland, call Consumerline on 0300 123 6262. 
Chartered Trading Standards Institute (CTSI) 
The Chartered Trading Standards Institute (CTSI) is a national not for profit established in 1881 which supports the UK's trading standards profession, and works to protect consumers and safeguard honest businesses.  CTSI's members are engaged in delivering frontline trading standards services at local authorities and in businesses. www.tradingstandards.uk
Please contact CTSI Press Office: pressoffice@tsi.org.uk for any queries. 
Friends Against Scams is a National Trading Standards (NTS) Scams Team initiative, which aims to protect and prevent people from becoming victims of scams.
---