News
March news and policy round-up
Posted 30/03/23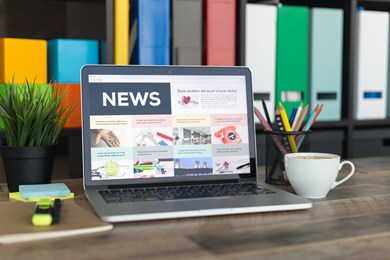 Making our concerns heard on vaping
Concerns around vaping, including non-compliant products and underage sales, continue to be of significant public interest and CTSI is working to raise awareness of the work Trading Standards teams are doing as well as campaigning for measures that can address some of these challenges. We have a number of updates in this area:
CTSI recently issued a statement outlining some areas of concern and calling for measures including exploring restrictions to minimise the "youth appeal" of vaping and for greater clarification and investment from Government on enforcement issues. Our policy statement can be accessed here. According to media reports it is likely that the Government will undertake a call for evidence to better understand concerns on some of these issues and CTSI will be feeding into this.
CTSI has (subject to sign off from Council) appointed several new Lead Officers for Vaping, including Kate Pike from Trading Standards North West, Marsha Bell, from Salford and David Hunt from the London Borough of Hackney.
CTSI continues to raise awareness in the media of some of our concerns. Our campaign work was featured as a cover story in The Sunday Times Magazine, which also helped us to promote the work of Hammersmith & Fulham Trading Standards.  Kate Pike undertook a series of interviews including BBC Radio 4's Today Programme and BBC Breakfast discussing the urgent need for stronger regulations on vaping and highlighting the vital work of Trading Standards in this area.
We continue to work with MHRA and issued a second note to Enforcement Officers advising that all non-compliant Elf Bars must be removed from sale under the vigilance requirement of Regulation 39 in the TRPRs. This was shared with all heads of service, regional coordinators and CTSI members.
Earlier this week we hosted the first in a series of policy-led webinars 'Spotlight on….Vaping'  to debate and discuss the emerging issues surrounding non-compliant products and underage sales.
Tabling House of Lords amendments to the Retained EU Law Bill
The Retained EU Law Bill report stage in the House of Lords begins after Easter recess. Ahead of these sessions, CTSI has partnered with Which? and other key partners from our Safeguarding Our Standards coalition to develop a briefing for Peers and to table a number of amendments to the Bill, with the invaluable support from our President Lord Jamie Lindsay and our Vice President Baroness Christine Crawley. Further updates will be shared as this important policy project continues over the coming weeks.
Emerging issues – Food pricing
CTSI assisted SCOTSS by helping to publicise work that Scottish Trading Standards have undertaken which has found serious pricing issues in supermarkets and convenience stores that are costing consumers £millions across Scotland. CTSI will be carrying out further work on unit pricing with support from our lead officers.
APPG on Consumer Protection: launching a new National Inquiry on "Online Marketplaces and Supply Chains"
The first AGM following the takeover of the secretariat for the All-Party Parliamentary Group (APPG) for Consumer Protection has now taken place. The Group is Chaired by Yvonne Fovargue MP and through our work to support the Group we will be helping to drive important conversations, political engagement and facilitate cross party debates on a range of issues, while most importantly raising the profile of the Trading Standards profession.
The first project for the APPG will be a National Inquiry looking at online marketplaces and the supply chains. CTSI and the APPG will be including a number of evidence sessions to seek the views of stakeholders and representatives from industry to gather views to inform a policy paper. If you have an interest in this area then please do not hesitate to contact the policy team.
Consumer attitudes to vegan and plant-based food
After meeting with CTSI members, lead officers and stakeholders a policy paper looking at vegan and plant-based food is in production. The objective of this work is to raise awareness of the potential food allergen issues regarding Vegan and plant-based food, identify issues around labelling and legal definitions and to make any recommendations for policy changes to help improve issues identified as part of the research.
The future of Linked Travel Arrangements
CTSI will shortly be publishing a policy paper which sets out our views around the future for Linked Travel Arrangements, including the views of consumers and stakeholders – and what essential information should be made available to help both inform and protect consumers.
Caring for our animals
CTSI is working with our Lead Officer for Animal Health, Steph Young, to gather evidence to feed into a short policy paper that will be produced to set out the issues with the Kept Animals Bill, and to highlight the important need for change. To assist this policy project CTSI will be reaching out to members, carrying out public polling and building a coalition of stakeholders to support the project.
CTSI responds to HM Treasury call for information on Reforming the Consumer Credit Act 1974
Earlier this month CTSI lead officer for Civil Law, Jemma Cox, assisted with a consultation response to the HM Treasury, highlighting our concerns with certain proposed areas of reform with the Consumer Credit Act. Read the full response on the here.
---