News Room
Welcome to CTSI's News Room. Here, you can browse through our latest consumer protection and trading standards news reports (below), or check out our archive of news articles from previous years.
Media Enquiries:  If you are a journalist, or representative of a media organisation, CTSI can provide expert opinion, comments and spokespeople on a wide range of Trading Standards, consumer protection and regulatory issues - or point you in the right direction. Please contact our press office on 01268 582240/07811244602 or pressoffice@tsi.org.uk who would be happy to assist.
---

Posted: 04/05/17
Gareth Scott Redford, 32 of Mepal, Cambridgeshire was handed a 16 month prison sentence after failing to attend Cambridge Crown Court last Friday (28 April) following a joint investigation by Cambridgeshire and Peterborough Trading Standards and the Health and Safety Executive.

Posted: 03/05/17
In an ongoing multi-agency operation coordinated by Fife and North Lanarkshire Council's Trading Standards officers, and supported by officers from Police Scotland a series of warrants were executed at retail and domestic premises in North Lanarkshire.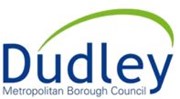 Posted: 26/04/17
The jailing of a bogus carer who fleeced a blind war hero for £250,000 is a rare example of the systemic grooming and exploitation of elderly people coming before the courts, experts have said.

Posted: 25/04/17
Investigations led by Leicester City Council's Trading Standards team revealed meat being supplied as lamb to shops and restaurants throughout the East Midlands and as far afield as Middlesbrough and Portsmouth, was in fact turkey.

Posted: 21/04/17
Kamal Omar Suleiman, 32, leaseholder of the Quick Stop Shop, 143b Fore Street, Exeter, was sentenced to a 15 week prison sentence, suspended for a year, at Exeter Magistrates Court on Thursday 13 April.