News Room
Welcome to CTSI's News Room. Here, you can browse through our latest consumer protection and trading standards news reports (below), or check out our archive of news articles from previous years.
Media Enquiries:  If you are a journalist, or representative of a media organisation, CTSI can provide expert opinion, comments and spokespeople on a wide range of Trading Standards, consumer protection and regulatory issues - or point you in the right direction. Please contact our press office on 01268 582240/07811244602 or pressoffice@tsi.org.uk who would be happy to assist.
---

Posted: 05/06/19
West Yorkshire Trading Standards Service is now authorised to help consumers in a bid to resolve their complaints with traders in the county. The service covers Bradford, Calderdale, Kirklees, Leeds and Wakefield.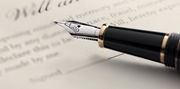 Posted: 05/06/19
We all know that having a will drawn up isn't an experience that most people look forward to, not least because it means facing up to your own mortality. At what could be a stressful time, the last thing anyone wants is for there to be a problem and for the customer to have cause to complain.

Posted: 28/05/19
UK consumers have continued to use the UK European Consumer Centre (UK ECC) in their thousands, against a backdrop of continued uncertainty created by Brexit.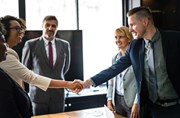 Posted: 01/05/19
From disagreements between landlords and tenants to missing or damaged items, resolving disputes between business and customers can be a costly and time-consuming process, with court cases adding undue stress to an already unpleasant situation.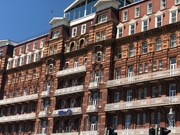 Posted: 24/04/19
A Government minister, a leading economist author, and a Labour Peer to join CTSI Symposium in Brighton on 10-12 June 2019.