News Room
Welcome to CTSI's News Room. Here, you can browse through our latest consumer protection and trading standards news reports (below), or check out our archive of news articles from previous years.
Media Enquiries:  If you are a journalist, or representative of a media organisation, CTSI can provide expert opinion, comments and spokespeople on a wide range of Trading Standards, consumer protection and regulatory issues - or point you in the right direction. Please contact our press office on 01268 582240/07811244602 or pressoffice@tsi.org.uk who would be happy to assist.
---

Posted: 18/09/19
One of Scotland's basic consumer rights is the right to buy goods, and for those goods to be fairly and accurately weighed or measured by the seller. Local council Trading Standards services provide confidence in the long-established UK system of measurement that is the most basic and essential element in any transaction – money for money's worth.

Posted: 17/09/19
Consumer complaints about second-hand cars have topped the complaints "league table" in Scotland for many years. Common problems include mechanical issues, misdescribed cars and history. Local authority Trading Standards services tackle the issues in partnership with Advice Direct Scotland, giving advice, carrying out investigations and taking action to protect motorists.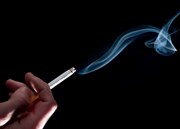 Posted: 16/09/19
Test purchases conducted by local authority Trading Standards services across Scotland in the financial year 2018/19 have shown that shops are still selling tobacco and nicotine vaping products (NVPs) to children under the permitted age of 18.

Posted: 16/09/19
SCOTSS (the Scottish trading standards chief officers' organisation) has launched Scottish Trading Standards Week, a five-day consumer protection campaign, aimed at raising awareness and highlighting the good work that is carried out by local authority trading standards in Scotland.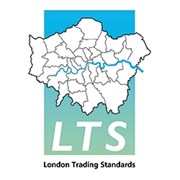 Posted: 13/09/19
London Trading Standards (LTS) has today issued a stark warning to tenants: understand your rights or you risk being ripped off by rogue letting agents.