News
ADR welcomes changes to consumer dispute process
Posted 17/07/15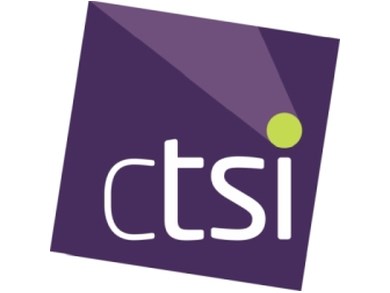 Legislation to come into effect in October this year will introduce new mechanisms to assist consumers in resolving their disputes with businesses.
The 'Alternative Dispute Resolution for Consumer Disputes (Competent Authorities and Information) Regulations 2015' will require that all businesses, once they fail to resolve the consumer's complaint through their own customer service methods, indicate an alternative dispute resolution body relevant to their dispute. Initially the trader will not be required to use the body indicated, but it is hoped that they will be encouraged to do so by the potential benefits in customer relations that such schemes offer.  
The changes will come into force on 1 October 2015 and will be used in Alternative Dispute Resolution (ADR) to encourage consumers to assert their rights where there has been a reluctance to do so through the formal courts system. 
Alternative Dispute Resolution (ADR)
 is a range of processes that offer parties easier, quicker and more cost effective methods to resolve complaints compared to the court process. 
To be an appropriate body to which traders can send consumers, an organisation providing ADR has to be approved as meeting the standards of the regulations. The government has appointed the Chartered Trading Standards Institute (CTSI) as the approval body in most sectors and the institute has so far approved ten bodies covering holidays, car hire, retail, renewable energy, furniture and cars purchases. 
CTSI continues to audit bodies who wish to be approved, and urges any business that might want more information on approval to 
visit the CTSI website.


Andy Allen, CTSI lead for Alternative Dispute Resolution (ADR) said: "Over the last twenty years European legislation has greatly increased consumers' rights. Unfortunately, with many consumers reticent to use a court system, these rights often remain unenforced. These new bodies and the approval system should see a much greater availability and increased use of mechanisms that offer a timely, effective and informal alternative to the courts.
This is good news for traders as evidence shows that when disputes are resolved, customer satisfaction increases in comparison to when there is no dispute. 
With trading standards authorities and a range of consumer advice agencies suffering significant budget cuts over the last few years, it is also important not to understate the relevance of these mechanisms when other practical protections are being gradually reduced."
Approvals are currently being conducted to ensure that the necessary bodies are in place once the trader requirement comes into force in October. Additional requirements for online traders will come into force in January 2016. Businesses or ADR bodies who want more information on the new regulations and how it might impact them please visit the 
Business Companion website.


Notes for Editors:
In October the Alternative Dispute Resolution for Consumer Disputes (Amendment) Regulations 2015 will require most traders selling or supplying services under contract to consumers, to be able to indicate a relevant ADR for their sector, once they fail to resolve the dispute with their consumer.
In January 2016, the European Regulation on Online Dispute Resolution will require all traders trading online to indicate such a body on their website at the point of sale.
In neither case will the trader be required to actually use the ADR body indicated but they will be required to tell the consumer whether they will or not. It is hoped that the number of users will increase as the advantages of using such a body, and  the disadvantages of not using one in the new environment, are better understood by traders.
Alternative Dispute Resolution for Consumer Disputes (Competent Authorities and Information) Regulations 2015 established a number of 'Competent Authorities' to approve bodies against the quality criteria of the Regulations.
Where the sector is regulated, such as energy, finance and communications, the regulators will act as competent authority for that sector.
CTSI will act as competent authority for all non-regulated sectors.
For further information or to arrange an interview please contact the CTSI press office on 01268 582240 or pressoffice@tsi.org.uk
---