News
Citizens Advice teach local community about cold callers
Posted 02/07/15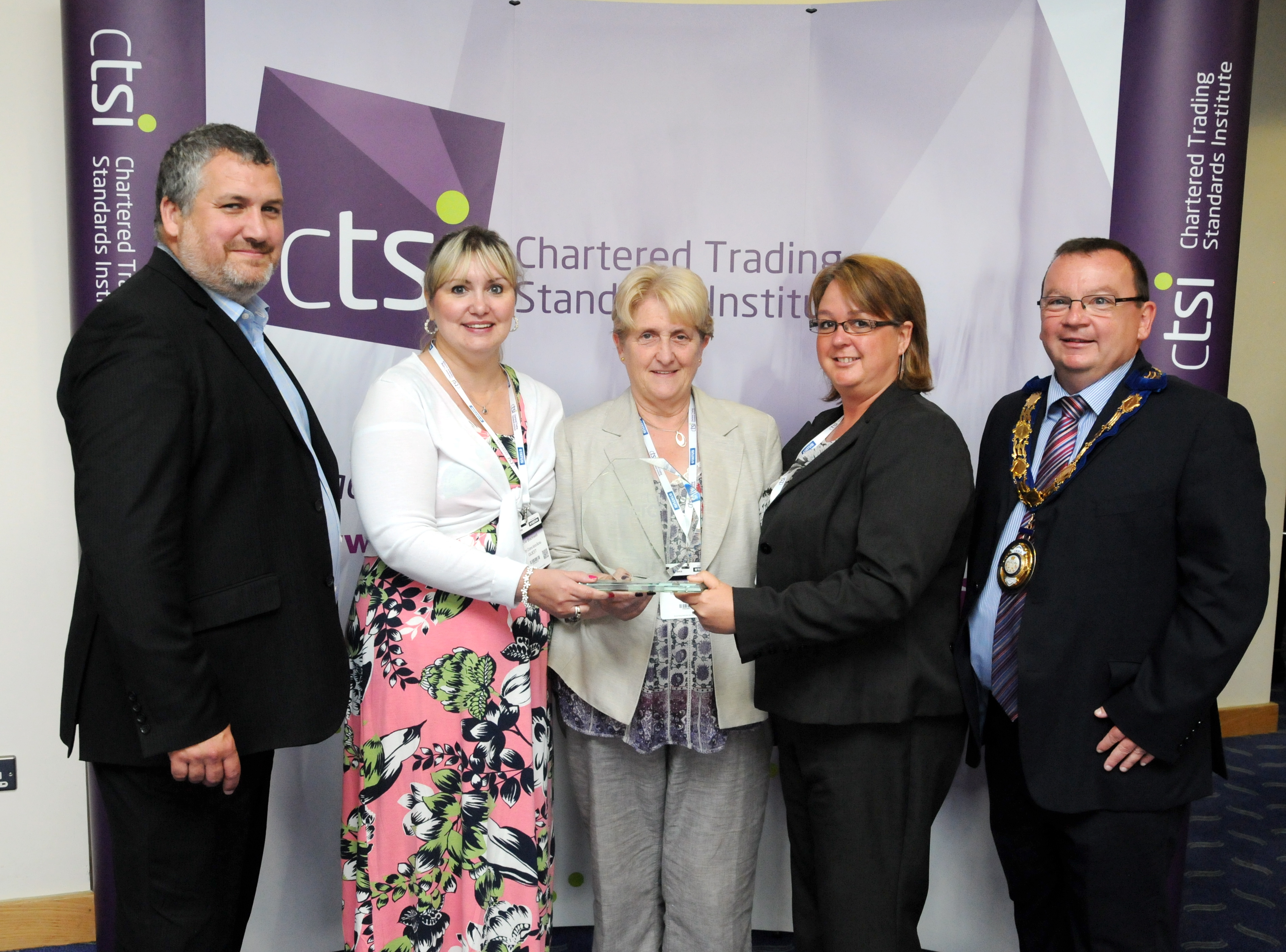 Ynys Mon Citizens Advice Bureau received a Hero Award at the Chartered Trading Standards Institute's Conference in Bournemouth on Thursday 2 July for the significant contribution the team made to consumer protection in Wales.
Ynys Mon Citizens Advice Bureau together with Anglesey Trading Standards, have built an effective, trusted partnership identifying scam issues. They have worked on national events such as National Consumer Week and Scams Awareness Month providing education to local communities on how to say "thanks but no thanks" to cold callers.
In partnership, the two local authorities work together to organise joint events such as a recent drop in event held at Holland Arms Garden Centre where hundreds of people were fully educated about scams and concerns to look out for.
Ynys Mon CAB have made a significant contribution to the policy and campaigns work within Citizens Advice and their close relationship with their trading standards colleagues locally has been vital to national campaign success.
CTSI chief executive Leon Livermore said: "I am delighted to have presented Ynys Mon Citizens Advice Bureau with a CTSI Hero Award, giving it well deserved national recognition both at the level of the individual volunteers and at the collective trading standards level."
The Hero Award is a fantastic opportunity for CTSI to celebrate outstanding contributions by individuals or groups of people to consumer protection in our communities.
Main Conference Sponsor
Notes for Editors:
Picture from left to right: Leon Livermore, CTSI chief executive. Jackie Blackwell and Margaret Thomas, Ynys Mon Citizens Advice Bureau. Alison Farrar, Anglesey trading standards. 
For more information please contact press office at
pressoffice@tsi.org.uk
or 01268 582240. Follow us on Twitter @ctsi_uk or #CTSIConf
---