News
New commercial director joins CTSI team
Posted 17/04/15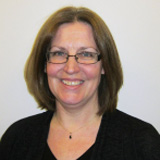 The Chartered Trading Standards Institute (CTSI) welcomes new commercial director Nikki Pasek. With more than 20 years' experience working in local government, Pasek joins CTSI from Cambridgeshire Trading Standards where she launched several consumer and business-based initiatives including the Ask Cedric website and Community Alcohol Partnerships (CAP), which were piloted in Cambridgeshire.
Pasek has served on the CTSI council and board. Pasek also has experience as a head of service, a position she held in Cambridgeshire from February 2013. As head of service, Pasek worked closely with businesses, helping to develop one of the largest primary authorities in the country. 
'I am very passionate about trading standards and recognise the value that our area of work brings to both businesses and local communities,' Pasek said. 'Having been a head of service in a local authority, I am fully aware of the pressure services are currently under and the difficulties many trading standards staff are facing. I believe the institute is key in helping to ensure a long term sustainable future for the profession and wanted to be involved in that work.  By leading and developing the commercial operations on the company, I believe I can personally contribute to helping to ensure that the trading standards profession goes from strength to strength.'
In additional to her trading standards achievements, Pasek was named the Guardian's public servant of the year in 2004 and was awarded an MBE in the Queen's Birthday Honours in 2010.
---