News
New companion for businesses
Posted 24/07/15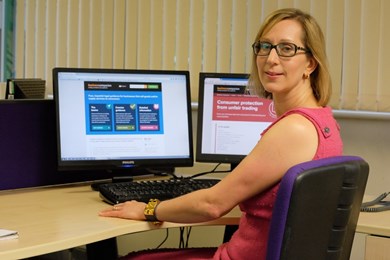 Businesses that sell goods and services to consumers now have access to a wealth of free information to help them comply with the new Consumer Rights Act, which comes into force in October.
A series of helpful guides has been created on the government-backed 
businesscompanion.info
 website, written by expert contributors under the guidance of the Chartered Trading Standards Institute (CTSI).
CTSI service director Sarah Langley explained: "Trading standards' teams across the UK are keen to help businesses and ensure they don't fall foul of the law. No-one wants to find themselves on the receiving end of civil, or even criminal, proceedings. 
"Investing a small amount of time by reading this website and abiding by the rules will pay dividends in the long run. Not only will you reduce the risk of legal action and costly mistakes, but it can also help you to increase customer satisfaction."
The guides cover what you sell, where (on or off premises or distance sales) and how; the new Act features, for the first time, specific rules relating to digital content, including mobile phone apps, computer games and software, films, books and music.
Subjects covered in the free guides include:  
Consumer contracts, pricing and the sale and supply of goods
Information on when to offer a refund, repair or replacement
Aggressive selling, misleading descriptions and advertising
Use of membership logos, online reviews and endorsements
Alternative dispute resolution
The new 
businesscompanion.info
 website also allows viewers to log in to create their own personal collection of guides and receive emails of any updates. It also features the latest, relevant consumer news, has a facility to search content in the guides and allows users to filter the information based on legislation relating to England, Wales and Scotland. Some guides contain links to additional resources, including forms and other useful websites.
The Government's wide-ranging reforms are aimed at giving consumers more confidence and legal back-up to deal with bad service or shoddy goods. Consumer advice is now the responsibility of the Citizens Advice service while local Trading Standards' authorities are taking the lead in consumer enforcement.
---