News
TSI and Virtual College offer retailers help with Consumer Contracts Regulations
Posted 30/03/15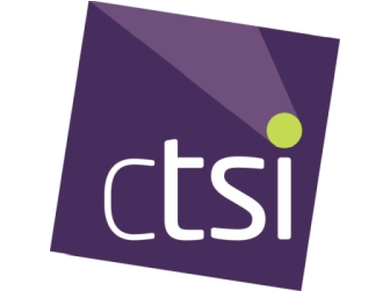 A new online course, 'Consumer Contracts – Distance Sales,' which has been developed by the Trading Standards Institute (TSI) and Virtual College, will help retailers involved in distance sales understand their new obligations under the Consumer Contracts Regulations. While most retailers operate fairly, in its 2014 Consumer Action Monitor report, the Ombudsman Services noted that the retail industry is the most complained about industry in the UK with a record 18.5 million complaints.*
TSI CEO Leon Livermore said: 'Retail is a large industry and while it's important that consumers have a means for voicing their concerns, trading standards officers continually work with businesses, including retailers, who are keen to comply with changing regulations.
'Because the regulatory framework is so vast, TSI with Virtual College wanted to develop a series of retail-focused training modules to help these businesses adhere to new legislation. We are confident these courses will assist retailers and their employees in understanding new laws. Not only are the courses jargon-free, they offer practical guidance for businesses selling goods, services, or both.'
The Consumer Contracts Regulations came into effect in June 2014 and applies to items purchased online, by mail, by phone, or by television shopping channel. The Consumer Contracts Regulations replace the Distance Selling and Door-step Selling Regulations.
'Consumer Contracts -- Distance Sales' focuses on the practical applications and implications of the Consumer Contracts Regulations by incorporating relevant scenarios from the perspective of various types of business.
The online resources guide the learner through the practical requirements of the legislation including:  
•    What distance contracts are and the types of contracts businesses will enter into
•    What information businesses must give consumers and how that can be given
•    How long consumers have to cancel contracts with businesses
•    What happens when consumers cancel their contracts
•    How long businesses have to deliver the products
•    Why businesses need to make sure consumers who call can ring on a basic rate phone
Alistair Gladstone, divisional director of Virtual College, said: 'Traditional training sessions can be particularly impractical for retailers. In addition to losing staff from the workplace, retailers' staff often work in widely dispersed locations.
'Even when the training session has taken place, what do you do about training new temporary or seasonal staff in a sector where the rate of churn is high?'
The course is part of TradeSimple, a new collaboration with TSI and Virtual College that aims to develop a new online business education service to support businesses to better comply with UK and EU trading legislation.
For more information about the course visit: http://www.virtual-college.co.uk/e-academies/Retail.aspx

*Report available on request.
ENDS
Notes for Editors:
For further information or to arrange an interview please contact the TSI press office on 01268 582214 or pressoffice@tsi.org.uk
Trading Standards Institute (TSI)
TSI is a training and membership organisation that has represented the interests of the Trading Standards profession since 1881 nationally and internationally.  We aim to raise the profile of the profession while working towards fairer, better informed and safer consumer and business communities. TSI's members are engaged in delivering frontline trading standards services in local authorities and in businesses. www.tradingstandards.gov.uk
Virtual College
Virtual College has developed into one of the UK's leading providers of total solutions within the e-learning arena. Its key objective is to help enhance the traditional learning solution through the careful integration of technology.
Founded in 1995, today Virtual College has more than 1.5 million registered online learners and this is growing at a rate of more than 900 a day, across both public and private sectors. The company has developed a comprehensive product range, including more than 250 online courses, access via the company's own Learning Management System, as well as offering a complete content design and development service. Further information is available at www.virtual-college.uk
---