News
TSI offers guidance to help businesses understand new Consumer Rights Act
Posted 27/03/15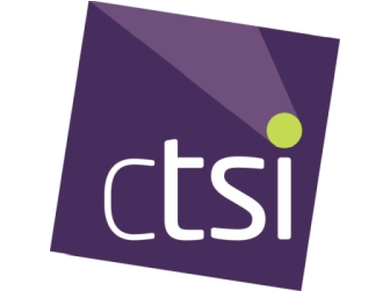 Now that the Consumer Rights Act has received Royal Assent, the Trading Standards Institute (TSI) wants to help businesses understand how their rights and responsibilities have changed under the new legislative framework.
TSI CEO Leon Livermore said: 
'The Trading Standards Institute and trading standards officers are committed to working with businesses – small, medium, or large – to help them understand complicated legislation that impacts day-to-day operations. In preparation for the implementation of the Consumer Rights Act, TSI has developed reference tools through its Business Companion website. The site helps business owners understand the Act and new or changing responsibilities specifically related to their business.' 
The Consumer Rights Act replaces eight existing laws including the Sale of Goods Act 1979 and the Supply of Goods and Services Act 1982. It also:
addresses digital content as a separate product category and outlines the rights to repair or replace faulty intangible digital content
outlines a clearer route for consumers interested in understanding their rights and the remedies they have if they feel goods/services fail to do what was promised
clarifies when terms and conditions can be considered unfair
clarifies the periods for repair, replacement and refunds related to both good and services
simplifies the process by which small businesses can take legal action against bigger companies that are breaking competition laws
Businesses have from now until 1 October to implement and educate staff about these new changes. 
TSI's Business Companion is an easy, free resource supported by business and the Department of Innovation Business and Skills (BIS) that allows business owners to quickly and effectively find and understand the trading standards laws and consumer protection regulations.
John Allan, national chairman, of the Federation of Small Businesses (FSB) said:
 "Most small business can't be experts in all the many complexities of the regulation landscape. With the upcoming implementation of the Consumer Rights Act, the Business Companion website is a really useful tool to provide information and top tips. This one-stop shop on consumer and fair trading guidance should help users to understand their new responsibilities with confidence."
Business owners that want to understand exactly how the Consumer Rights Act impacts their industry can enter an industry specific keyword in the search key on Business Companion. The search results will include all legislation relevant to that industry. Users can also create free downloadable guides for their business and staff by signing up on the right hand side of the screen and creating relative content collections. 
General Consumer Rights Act guidance can be accessed here. 
Businesses interested in learning more about the Consumer Rights Act can also take one of the Virtual College courses sponsored by TSI. For more information about TSI and Virtual College trainings follow this link http://www.virtual-college.co.uk/vcproducts/consumer-rights-act-2015/
ENDS
Notes for Editors:
For further information or to arrange an interview please contact the TSI press office on 01268 582214 or pressoffice@tsi.org.uk
---