News
Landmark trading standards trial sends a warning to dodgy salesmen
Posted 10/03/16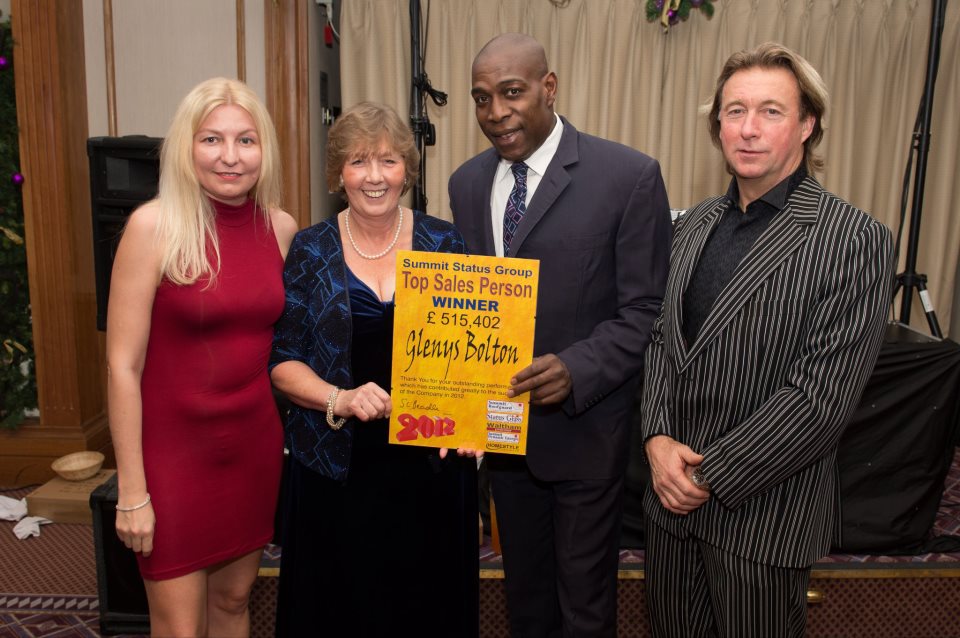 Trading standards experts are concerned that proposed changes around the household energy sector could see unscrupulous and potentially illegal sales tactics reintroduced once again.
The Chartered Trading Standards Institute's (CTSI) view is in response to an Ofgem consultation proposing a move from a prescriptive regulatory regime to a general principles approach.
A training guide detailing manipulative sales techniques believed to be prolific in the direct sales industry has been criticised by a judge - following the UK's longest ever trading standards trial.
Entitled 'The 14 Steps to a Sale' it amounts to a how-to guide which was used by sales staff to trick often vulnerable and elderly victims into believing they were receiving substantial discounts while pressuring them into vastly overpriced sales.
The 21-page guide was obtained during a four-year Dudley Metropolitan Borough Council investigation into Summit Roofguard Ltd, a multi-million-pound soffits, facias and guttering company, and part of the Summit Status group.
Its discovery asserts a long-held belief within the trading standards community that such methods and similar guides are being shared throughout the industry - because geographically distant cases can bear similar hallmarks.
However, the March 10, 2016, sentencing, which saw the firm's directors each jailed for two-and-a-half years, has far reaching consequences for others engaged in such techniques.
Commenting on the case Leon Livermore, Chartered Trading Standards Institute chief executive, said: "Elements of this guide will be familiar to many who have been subjected to a high-pressure sales pitch.
"It was used to con victims out of many thousands of pounds with one pensioner paying over £20,000 - including interest on a loan he could ill-afford - for guttering that could have been repaired for about £40.
"Throughout the case the defendants suggested their techniques represented what was 'industry standard' and gave evidence that several other major firms used similar methods and even similar guides.
"As such the case will be a wakeup call for rogue traders and dodgy salesmen just as it will be welcomed by the many legitimate glazing firms the trading standards profession works hard to protect."
Councillor Rachel Harris, cabinet member responsible for Dudley Trading Standards, said the case was the culmination of four years of investigation and a four-month trial.
She said: "The misleading practices and aggressive targeting methods employed by these individuals posed a risk to consumers both within Dudley and across the UK."
During the trial Wolverhampton Crown Court heard how victims, including those with dementia and cancer and recently widowed, were targeted by the firm that rewarded its 'best' sales people with holidays to New York and Monaco.
The swindle, set out in the scripted guide, involved establishing an inflated reference price then inviting customers to fill out a questionnaire to apply for a "feature home" or "showcase home" subsidy.
After much pantomime, a pitch lasting up to six hours and a call to a sales manager, customers would always qualify for a "grade A subsidy" but only if they agreed to take part in a faux marketing promotion.
The firm then inserted a confidentiality clause into the contract aimed at keeping the deal secret from a victim's loved ones and neighbours, or anyone else who might have raised the alarm.
At an earlier hearing, Mark Jackson, prosecuting for Dudley Trading Standards, said one victim, Betty Tipper, 86, who suffered with dementia, was sold windows and guttering to replace products sold four years earlier.
She was not only targeted over and over again, she was repeatedly sold exactly the same product even though previous orders had been cancelled by her sister.
Another pensioner, Jack Hill, 88, having been persuaded to have his double glazing unnecessarily replaced was then talked into having his garage roof replaced, with the promise of another non-existent discount.
When Dudley Trading Standards Intervened and he cancelled Summit tried, unsuccessfully, to sue Mr Hill.
One elderly couple were quoted a reference price of £17,000 for work and finally signed to pay £9,585 yet a chartered surveyor later said they should have been charged about £2,820.
Many could not afford the products without agreeing to take out finance, a key section in the script, which resulted in them paying significantly more than the already grossly overcharged price.
Sentencing this afternoon (MARCH 10), Judge Amjad Nawaz, described the 14 Steps as "effectively a complete sham" and a device to "dupe consumers into entering into transactions", but he said he did not believe the firm was a sham from inception.
He said: "The consumer was led to believe the process was genuine. Consumers were told the discount price was only available that day, that was deliberate, it was there to instil the belief that the bargain they had been given was too good to miss.
"It created a fear of loss, you can just imagine the pressure, particularly if they (the victims) are old or alone or confused. The inference is they (the sales staff) were there and not going to leave until they got the signature on the dotted line."
He added: "In my judgement this is a serious case of mismanagement of a business leading to wholesale breaches of safeguarding. The offending involving the elderly and vulnerable who became very confused by the paperwork leaves a very nasty taste".
Barristers representing the Summit Roofguard Ltd employees made reference to 'The 14 Steps to a Sale' guide in their mitigation.
John Jones QC, defending Beadle, said: "She has effectively spent her adult life in sales of windows and roofline materials. She has always followed a sales method which is replicated throughout the industry, a method that she was schooled in.
"Her case was and remains that she was unaware of what was being done and said in people's homes."
David Temkin, defending Hussain, said: "He did with enthusiasm what he was told to do. That 14 step procedure was not his brainchild. In his case to plead guilty was a particularly courageous thing to do."
Robert Wyn Jones, defending Fisher, said: "He was recruited in his late 50s, he had no sales experience. They trained him, the only sales technique he has ever known is the 14 steps. He was trained to implement that and he did so without deviating for it."
James Tilbury, defending Evans, added: "The court is dealing with a defendant who comes from a humble family background, Mr Evans is a defendant who has battled against considerable woes to achieve a position of director."
Michael Stokes, defending Prytherch, said: "He has no funds, he's wholly reliant on his old age pension, his life has been on hold for the last two years. The attendance at two trials a long distance from his home has been a considerable burden."
Paul Williams, defending Bolton, added: "She is a strong woman, perhaps a little bit too strong for her own good. I'm instructed that she accepts the verdicts of the jury."
General manager Trefor Prytherch (corr), 67, of Kidderminster, Worc., was sentenced to 12 months in prison, suspended for two years, after he was found guilty of two counts.
Sales staff Derrick Fisher, 65, of Wootton Wawen, Warks., and Glenys Bolton, 64, of New Oscott, Birmingham, were both found guilty of five counts.
But the pair were spared jail when they were both sentenced to 12 months in prison, suspended for two years.
Another worker, Shaid Hussain, 32, of Yardley, Birmingham, pleaded guilty to four counts in July last year and was sentenced to nine months in jail, suspended for two years.
Husain was also ordered to pay £1,478 in compensation to two victims while Prytherch was ordered to pay £525 to one victim.
CASE STUDY: GLENYS BOLTON
Glenys Bolton was Summit's top saleswoman and made over a million pounds in sales in just one year. She was convicted of every offence for which she was charged.
Her victims included a couple in their late 80s and a lady suffering from depression who Bolton lied to about the work they needed on their homes.
Bolton was well aware that one man did not have long to live when she cheated him and his wife out of £4,346 for unnecessary work. An expert later confirmed a simple joint repair would have sufficed and cost just a few pounds.
The court heard that Bolton even took the otherwise unnecessary step of securing the soon-to-be-widowed woman's signature on the contract so she could pursue her after her husband's death.
Bolton systematically sought to use her own age and personal circumstances and readily told customers that her husband was wheelchair bound to engender trust – trust that she then used to mislead them into agreeing to part with thousands and thousands of pounds.
She kissed and hugged some of her victims before leaving their homes.
Picture: Sarah Beadle, Glenys Bolton & Martin Evans with boxer Frank Bruno at a Summit awards event.
ENDS
---