News
MPs debate financial scamming
Posted 13/09/16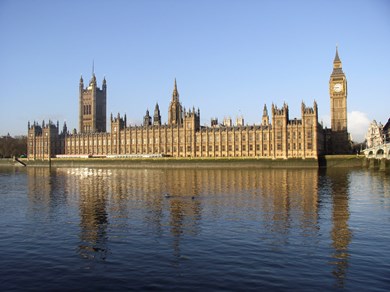 Tackling financial scamming is a priority for the government according to the Home Office minister responsible for vulnerability and safeguarding.
Speaking in parliament yesterday (THURSDAY) Sarah Newton said that scams have a devastating impact, particularly on the most vulnerable people in society.
The under-secretary of state said: "We are more likely to be a victim of fraud than of any other crime, but when caught out we can sometimes feel ashamed or not want to admit we have been hoodwinked.
"That, however, can make it hard to get a full sense of the problem. It is really important that we do all we can to understand it and respond". 
Earlier Julian Knight, Conservative MP for Solihull, who introduced the debate, praised trading standards but called on the financial and communications industries to do more to protect victims.
Mr Knight was echoing calls from a report by Bournemouth University, the Chartered Trading Standards Institute (CTSI) and National Trading Standards (NTS) that he described as "useful first steps" in tackling scams that threaten victims' ability to live independently.
Mr Knight said: "It is difficult to overstate the damage done to our economy and society by fraud and scam artists. Such people prey on some of our most vulnerable citizens and can strike at many points in our lives".
Carolyn Harris, Labour MP for Swansea East, and shadow Home Office minister, said that while there were more than 190 trading standards teams working to tackle scams the service was suffering.
"Cutbacks and budget pressures mean that the number of officers working on the frontline has fallen by 53% since 2009," she said. "The current budget for trading standards services across the UK equates to just £1.99 per person per year in the UK."
Patricia Gibson, SNP MP for North Ayrshire and Arran, said that scamming has a disproportionate effect on the vulnerable, a problem she said was becoming greater with each passing day.
She said: "The Office for National Statistics predicts that by 2030 the number of elderly people living in our communities will increase by 34%, from 11.6 million to 15.7 million, and the number of people living with dementia will increase from 850,000 to 2.1 million."
About 20 MPs took part in the debate. 
In the report, that was cited by Mr Knight and several other MPs during the debate, Bournemouth University, CTSI and NTS call for more to be done to protect the vulnerable from criminals. 
In particular, the research partners are calling on banks and charities to voluntarily implement the findings of the research which urges that relevant organisations:
Recognise their duty of care to dementia sufferers who could make an 'unwise decision' as a result of their cognitive state. The term is often cited in financial scamming cases.

Allow vulnerable people to put a 24 hour delay on new or large transactions from leaving their bank accounts and send an email or text alerting a carer or loved one at the start of that period.

Adopt a default that personal data is not shared without a clear opt in and that it is not held for longer than 12 months before permission is sought again, in order to prevent 'suckers' lists.
---
Related resources