News
Total GB trading standards spend falls to £1.99 per person, per year
Posted 08/08/16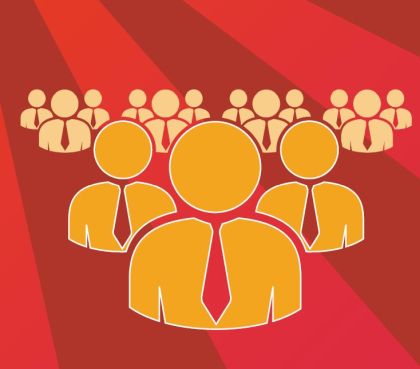 The government is accused of failing to adequately protect consumers and honest businesses after it emerged the total trading standards spend in Great Britain has fallen to just £1.99 per person, per year.
Published today (MONDAY AUG 8), the Chartered Trading Standards Institute (CTSI) report also shows staffing has fallen by 53%, since 2009, and the total spend has dropped from £213m to £124m.    
Experts believe the cuts - leaving some budgets below £200,000 - mean just one complex crown court prosecution is now beyond the reach of some local councils' trading standards teams.      
Meanwhile, the economy has endured some of the biggest and most costly product and market failures in recent memory including vehicle emissions, hoverboards, tumble driers and horsemeat.
Although it is difficult to estimate the total cost of the detriment, CTSI has cited further reports and cases¹ that suggest it is in the many billions-of-pounds.  
Leon Livermore, chief executive of CTSI, said: "We have a situation where trading standards teams in local councils are tasked with holding multi-million-pound firms to account, with just a handful of staff.
"This is in addition to their many other responsibilities in the community like catching rogue-traders, preventing disease in the food chain and providing business support to help grow the economy.  
"Spending so little on market surveillance and consumer protection, with an economy as large as ours, simply does not make sense but nobody expects a blank cheque."
Mr Livermore said the institute is calling for a government-led strategic restructure of trading standards services, adding that Britain's exit from the European Union may mean further pressure on budgets.
He said: "There are more challenges ahead, as the economic impact of the potential exit from the EU points to a continued period of austerity and further funding reductions for local government.
"In addition, outside the EU it is arguably more important than ever that the UK is able to demonstrate high standards in regulatory compliance and consumer protection in order to gain access to key markets."
CTSI surveyed all 192 trading standards teams in Great Britain and received responses from 122. Some 81% admitted cuts had affected their ability to protect consumers. Many respondents said the cuts cannot be managed with efficiencies
Speaking in this month's TS Review, the journal of the trading standards profession, legal experts said the cuts have had a chilling effect on the willingness of councils to take on larger, well-funded offenders.
Barrister Jonathan Goulding, of London's Gough Square Chambers, who works closely with trading standards teams, said:
"Sometimes, it is the choice between a substantial case against a nationwide business or a number of smaller cases against local – including rogue – traders.
"In addition, those prosecutions that are started are much more likely to be resolved with, for example, a caution than would have been the case 10 years ago."
Lee Reynolds, of the Cardiff based Apex Chambers, prosecuted one of the largest call-centre frauds tackled by trading standards in the United Kingdom.
Known as Operation Bugs, it brought to justice a gang of con men who tricked vulnerable elderly customers out of thousands of pounds.
He said: "I think there is a fear now, among trading standards teams, of the financial impact that losing one of these big cases could have.
"I've had managers of trading standards say to me 'look, if we lose this, we've got to lose an officer this year' which is shocking and very worrying.
"Some councils have undoubtedly taken the decision to massively, massively reduce the number of cases they are bringing."
ENDS 
DATE: Monday 8 August 2016
Notes to editors: 
More information about the Workforce Survey can be found on the CTSI website.
To download an infographic that illustrates some of the challenges facing trading standards and the government's inaction click here (please feel free to share following the embargo)
To download TS Review, the trade magazine of the trading standards profession, which carries longer interviews with the barristers on page 21, click here.
Regional break down appears on page 7 of the report and below.
Please note the TS Review is expected to be delivered to CTSI members-only from Monday August 8.
The following reports concern trading standards statutory duties and detail billions of pounds of losses:
---
You may also like