News
Chemical attacks – statement from London Trading Standards
Posted 17/07/17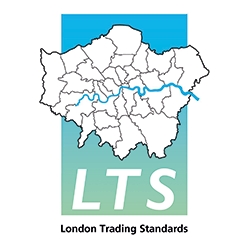 With increasing concern over the spiralling  number of corrosive substance attacks in the capital, London Trading Standards has offered to help as part of any new initiatives to try and tackle them.
The latest attacks, in north-east London last week, saw five people being sprayed with a corrosive liquid, and adds to a growing number of cases being reported – the vast majority of them in London.
Since 2010 there have been more than 1,800 reports of attacks involving corrosive fluids across London.  Last year it was used in 454 crimes, compared to 261 in 2015, according to Met Police figures that were obtained by the BBC – an increase of 74%.
Separately, the National Police Chiefs' Council (NPCC) has said that more than 400 acid or corrosive substance attacks were carried out in England and Wales in the six months to April 2017. Where the age of the offender was known, one in five was younger than 18. A 16-year-old boy has been charged in connection with the attacks in London on Thursday last week.
While it is not clear yet what types of product are being used in the attacks, it is not illegal for consumers to purchase strong acid or for retailers to sell it.  Neither are there are any age restrictions on buying household bleach or drain cleaning products containing acid in the UK.
EU wide anti-terrorism rules do require member states to limit the sale of certain chemicals that can cause harm or be used to make explosives but local authorities have no remit under these requirements*.
There will be a Commons debate today (Monday 17 July 2017) that will be led by London Labour MP Stephen Timms, who is calling for the carrying of acid to be made a crime – similar to carrying a knife.
It is likely that there will also be calls for a whole range of additional measures to tackle this horrendous crime.  One area that London Trading Standards can contribute to relates to any new measures to restrict the sale of corrosive substances to young people.
Steve Playle, spokesperson for London Trading Standards said: "Trading Standards Officers across London already enforce legislation relating to the sale of a wide range of age restricted products.  For example, during 2016, officers worked very closely with the Metropolitan Police on Operation Sceptre in order to try and restrict the availability of knives to young people.  We carried out 725 test purchase operations and have been taking legal action against those businesses that flout the law."
"It is possible that Operation Sceptre is starting to have an effect and the use of corrosive substances is seen as an alternative means of carrying out attacks without the same risk of serious punishment to those carrying them out."
"London Trading Standards is keen to work with our partners and contribute to a solution. We are confident that responsible retailers will be open to any measures that improve controls on the supply of corrosive substances, particularly to young people."
"As experts in the enforcement of age restricted product legislation  we are also happy to be involved in any work to tackle those retailers who simply put profit before responsibility."
* The Poisons Act 1972 as amended in 2015 by the Control of Poisons and Explosives Precursors Regulations 2015 – for guidance see the GOV.UK website
---