News
Consumer Protection is at the heart of HIES
Posted 30/03/17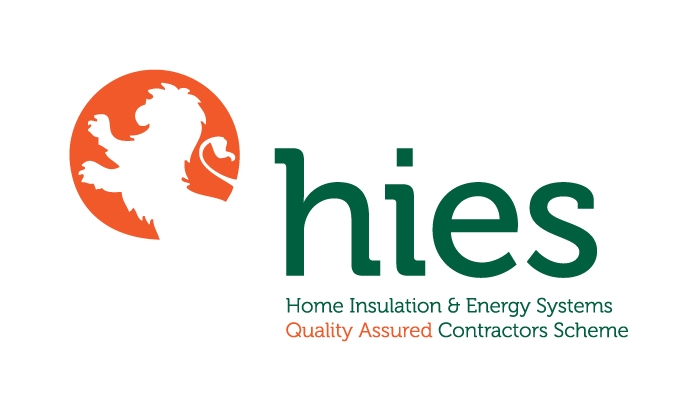 Since its inception, The Home Insulation & Energy Systems Contractors Scheme (HIES) has protected over 75,000 consumer installations of energy saving or energy generating products worth in excess of £630 million – all completely free of charge to the consumer. HIES provides consumers using a member with financial, legal and insurance protection, wrapped with Alternative Dispute Resolution (ADR), support and guidance if required.
The Consumer Codes Approval Scheme (CCAS) is a growing family of sector-specific consumer codes, each sponsored by an industry body and vetted by the Chartered Trading Standards Institute (CTSI). The synergy between HIES and CCAS is derived from a shared goal of improving the industry and consumers experience through effective customer service and comprehensive protection.
Adrian Simpson, CTSI's consumer codes and business education expert, said: "It can be difficult for consumers to find a trustworthy trader that they can rely on. But CCAS members are committed to delivering high levels of customer satisfaction and engaging in dispute resolution, in the unlikely event something does go wrong. The scheme also helps businesses stand out from their competition by allowing them to display the codes approval logo, a clear message to consumers that they are a trader to be trusted."
Tony Pickup, Founder of HIES, added, "We are proud to be a member of CCAS and our collective philosophy sits perfectly together. With the development of new products, such as battery storage, consumers are looking to become more 'energy independent' and it's become paramount that consumers have access to reliable traders."
HIES prides itself on jointly leading the renewable sector into a safe, sustainable and ethical future; with HIES members having made a public pledge to go above and beyond consumer law. Nick Ross former BBC Watchdog and Crimewatch presenter and HIES Scheme Ambassador says: "With HIES you get accredited installers, independently backed guarantees (even if the firm refuses to help you or goes out of business), free access to industry inspectors at HIES discretion, professional mediators and – if you're unsatisfied – a highly regarded Ombudsman Service who can settle your dispute with the power of the law behind them. There are lots of confusing trade association logos in the building and home improvement sectors, but few offer complete consumer protection. HIES is the real deal. And you don't pay extra for the safeguards."
Tony Pickup, HIES, added: "We are delighted to have Nick Ross as our ambassador because Nick is a hugely respected journalist with the highest of standards, and he has satisfied himself that HIES is exactly what the sector needs to protect homeowners and restore consumer confidence."
When buying a renewable product, consumers need to feel confident they will choose the right installer who will undertake a professional job; however, in the event they do need help there is someone to turn. HIES does exactly that, our whole ethos is based on consumer protection. We ensure consumers are dealt with professionally, courteously and any products installed by HIES Members must be fit for purpose, installed professionally and come with comprehensive guarantees which are covered by specialist insurance providing consumers with a high level of protection and peace of mind.
HIES strives to achieve World Class Consumer Protection and our commitment is demonstrated through developing new, innovative consumer protection mechanisms and we look forward to working with CCAS, CTSI and other code sponsors to continue to promote best practice customer service and comprehensive consumer protection.
For more information about HIES or to find your nearest HIES accredited member visit: www.hiesscheme.org.uk or call 0344 324 5242
For more information about current code sponsors visit https://www.tradingstandards.uk/commercial-services/code-sponsors
To become a code sponsor visit https://www.tradingstandards.uk/commercial-services/approval-and-accreditation/the-consumer-codes-approval-scheme
ENDS
---