News
Brave citizens applauded
Posted 07/07/17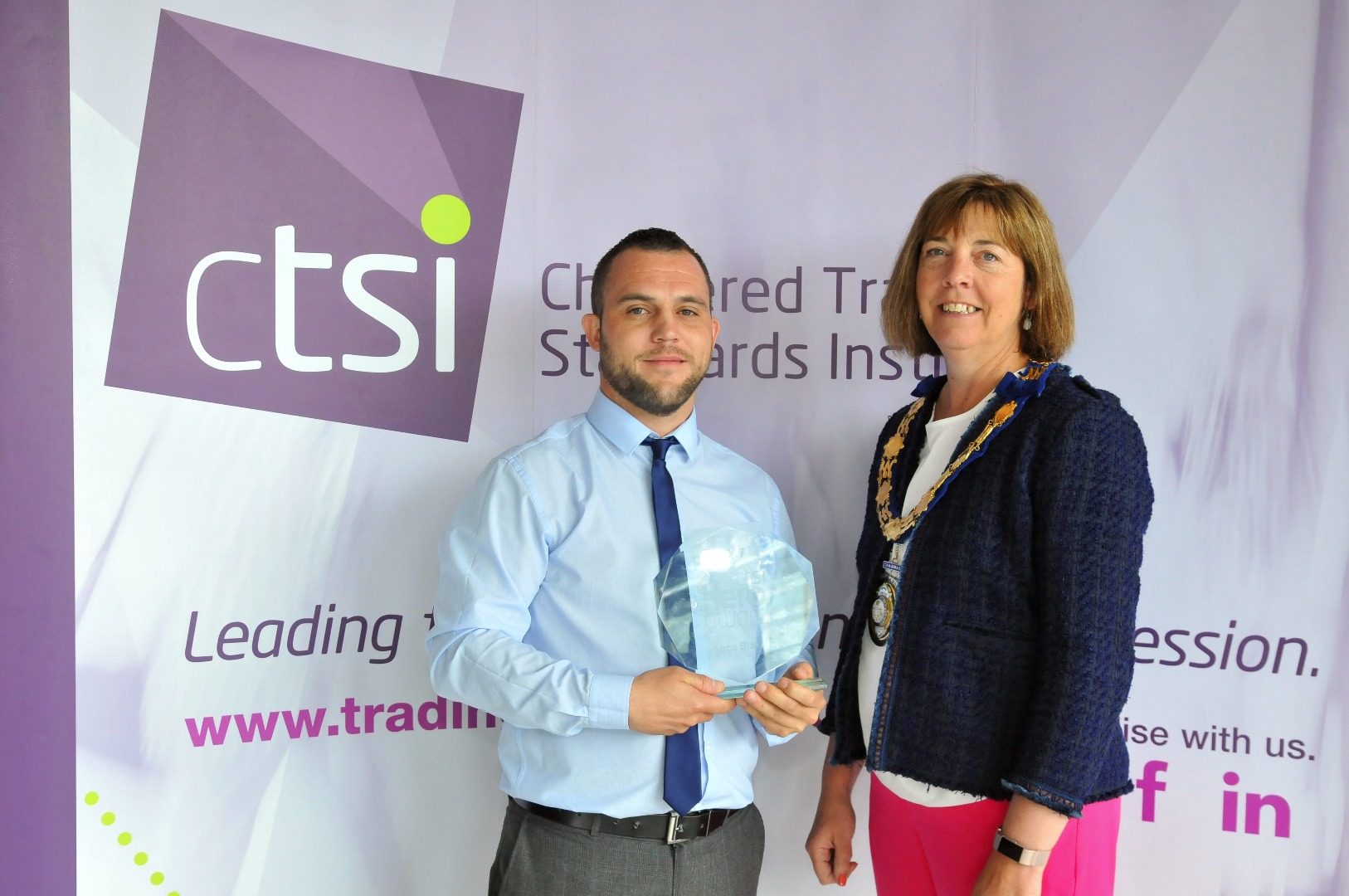 Two citizens who bravely publicly revealed their very personal stories to save lives have been given Chartered Trading Standards Institute (CTSI) Hero awards. 
Sandwell Trading Standards and Public Health produced hard-hitting DVDs entitled 'Raising Awareness of Underage Sales' based on true life stories. The DVDs is primarily used as a training aid for businesses, but it has been used in schools and parent clubs.
Leon Blake courageously stepped forward to be featured in the alcohol DVD where he shared his story about the impact of alcohol on his life. He started his story by saying ''It ruined my life and everybody around me. I was drinking a litre bottle of neat vodka a day. I was living as tramp and didn't care about anything."
At the end of the DVD, Leon reflected on his experience by confessing that it escalated without him realising. He lost his driving licence, his job and eventually contact with his daughter.
Leon delivered a very powerful message at the very end of the DVD by saying ''I went from having everything to losing everything.''
Alison Reeves bravely agreed to be featured in the tobacco DVD where she shared her story about the impact of tobacco on her life. The DVD started off with some hard-hitting images found on tobacco labels including an image of a dead person. Alison then delivered her message to retailers by stating that ''there is no excuse for retailers to sell tobacco to children, they have immature lungs, it's a form of child abuse.''
She then went on to share her story about her late fiancé who started smoking at 13, was diagnosed with lung cancer on 24 August 2014 and sadly passed away on 8 October 2014 - just two days before their wedding date. 
Alison's view was very clear, if retailers are knowingly selling tobacco to young people, then they are just as bad as a drug dealer, they are knowingly and wilfully condemning young people to an early death. 
Leon and Alison told their stories because they thought their story would help others avoid the heartache they have suffered.
Sadly Alison passed away last year, not long after making this DVD, and was unable to collect her award which will be given to her daughter Chloe at a local event, but Leon was presented with his at the annual Chartered Trading Standards Institute conference in Harrogate.
Photograph: Leon is pictured with Sara Barry, CTSI chair
---