News
Fearless threesome win Hero Award
Posted 07/07/17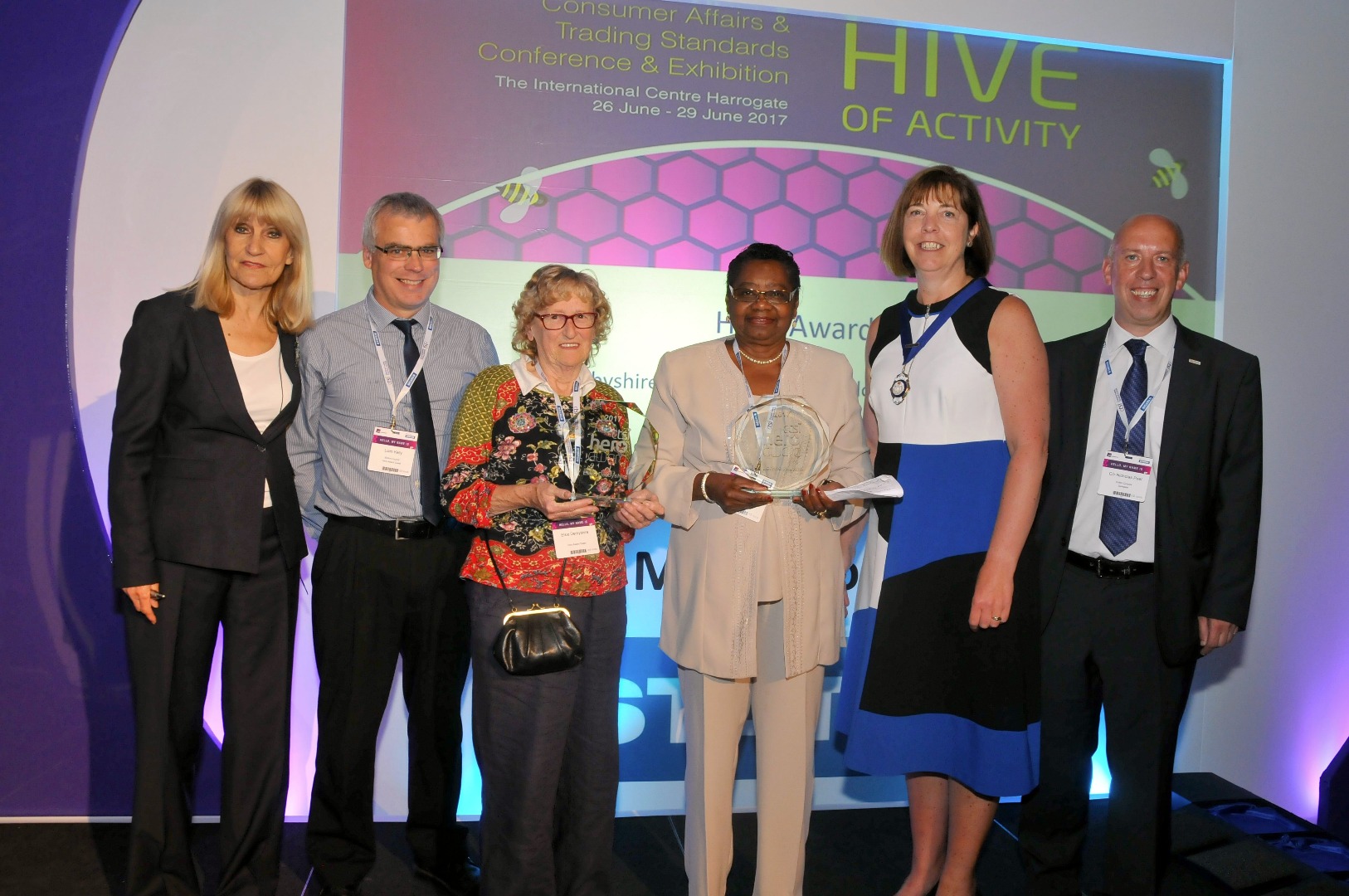 Three incredibly brave women, who, despite intimidation by a rogue trader, stuck with trading standards to have him successfully prosecuted, have  each received the Chartered Trading Standards Institute (CTSI) Hero Award. The Hero awards were made at the CTSI annual conference in Harrogate.
Elsie Derbyshire, Lorene Walker and (Florence) Sylvia Hardman all live in the same street and, along with other elderly residents, were targeted by a rogue trader who used misleading and aggressive practices to get them to pay for having driveways re-laid; work that most did not want.
The work that was done was of poor quality, and one woman in the street was left with her driveway dug up and unusable.  In another case the trader removed the steps up to a victim's front door making access for her very difficult as she struggles with mobility.
Bolton Trading standards began to investigate, and several residents agreed to provide witness statements.  In all 17 charges were brought but  Elsie, Lorene and Sylvia were the only ones able to find both the physical and mental strength to attend five court hearings  - there were 11 in all, partly caused by the defendant  'playing the system'- and see the case through to the end.  This was despite it being very physically difficult for them to attend the hearings, and intimidation from the trader which led to bail conditions being set.
Thanks to their steely courage and tenacity, these three heroines helped bring the trader to justice – the judge giving him a 12 week prison sentence, suspended for two years, 120 hours of unpaid work, 10 days rehabilitation activity and costs and compensation of £1200. The women were nominated by Liam Kelly, trading standards officer Bolton Council.Sylvia was unable to attend to collect her award in person
Photograph: from left to right Lynn Faulds Wood, Liam Kelly Elsie, Lorene, Sara Barry, chair of CTSI and Cllr Nick Peel.  
Hero award winners are nominated by the trading standards community for their outstanding contribution to consumer protection.
---