News
David's scheme wins CTSI recognition
Posted 07/07/17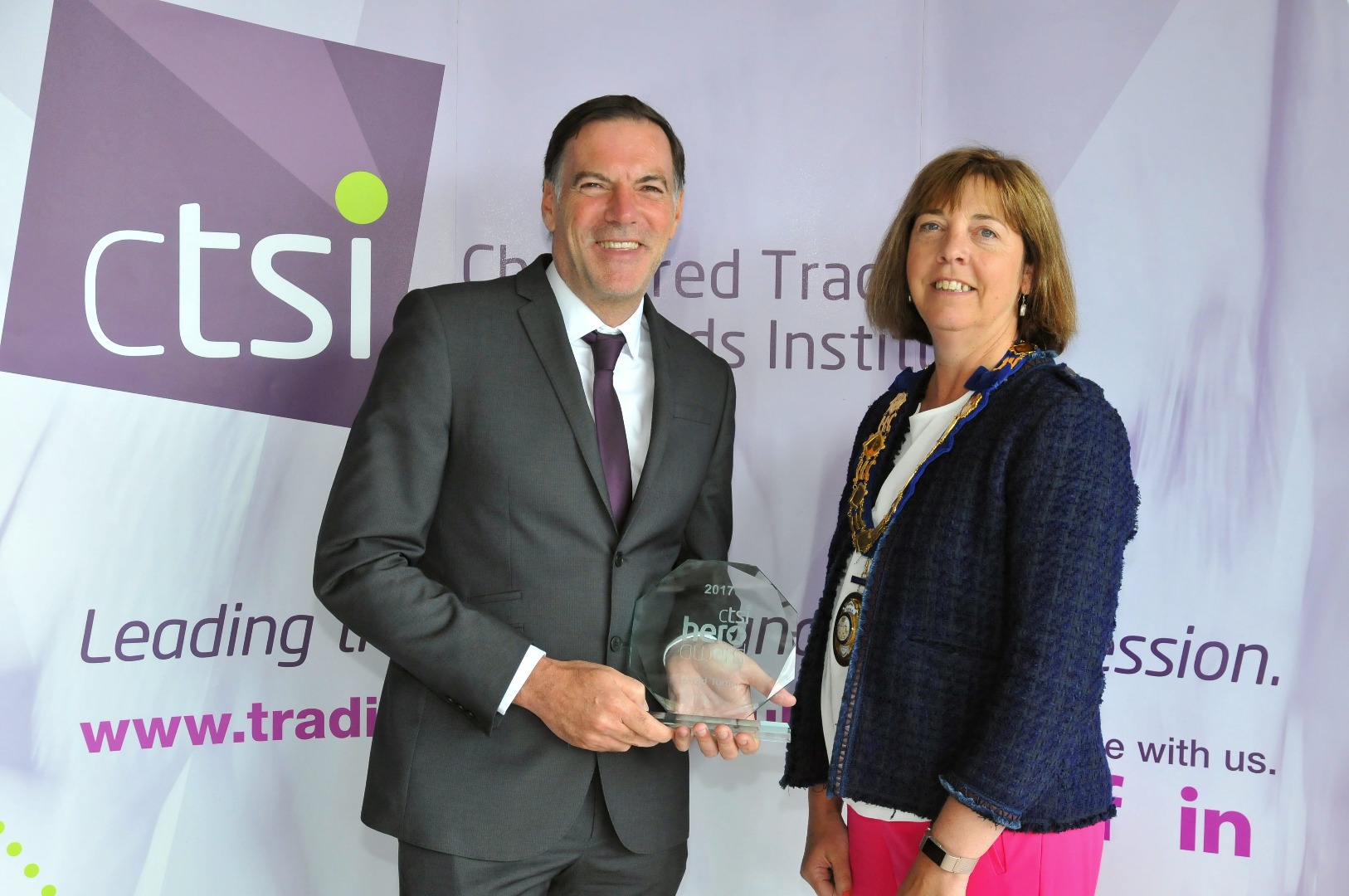 A trading standards officer who devised a new banking protocol that helps people who are being ripped off by doorstep criminals has been recognised by the profession.
David Turner was behind the Havering model which, in its first four months, helped save vulnerable pensioners £1 million and enabled the Metropolitan Police to make 14 arrests.  
Mr Turner, from Havering Council trading standards, was given a Hero award at the Chartered Trading Standards Institute's (CTSI) annual conference held this year in Harrogate.  
Leon Livermore, CTSI chief executive, said: "David didn't just come up with a great idea, he had the passion to see it through to fruition. Without his tireless efforts to bring trading standards, police, social services and the banks together this project would never have got off the ground.
"Vulnerable pensioners across Greater London are already benefitting from David's work and the project is expected to be rolled out nationally."
Mr Turner started working on the project in 2011 with support from local police, social services and bank managers in the London Borough of Havering.   
The protocol works by training bank staff to look out for unusual customer behaviour and to tactfully ask questions about the reason for the withdrawal.
Bank staff then summon swift police support by dialling 999 and disclosing a password – as they did when a 95 year-old-man tried to withdraw £3,000 in Twickenham for house repairs.
The pensioner had been driven to the bank by a cheating builder who was arrested as he waited in his nearby car. 
Mr Turner has personally dealt with 12 cases that were flagged as a result of his system and a further 32 doorstep crime incidents, in the last year. He also visited 19 high priority scam mail victims from the so-called sucker lists and carried out refresher training for staff at 15 banks in his local borough.
Colleague, Richard Whight, who nominated Mr Turner, said: "David's many skills include an ability to get on with people and make projects happen.
"His philosophy is to make the environment as hostile as possible for criminals but he has a calm empathy for victims and empowers them to feel involved in their own protection."
Hero award winners are nominated by the trading standards community for their outstanding contribution to consumer protection.
David Turner is pictured, left, with Sara Barry CTSI chair.
---