News
New guide to help home improvement businesses
Posted 27/03/17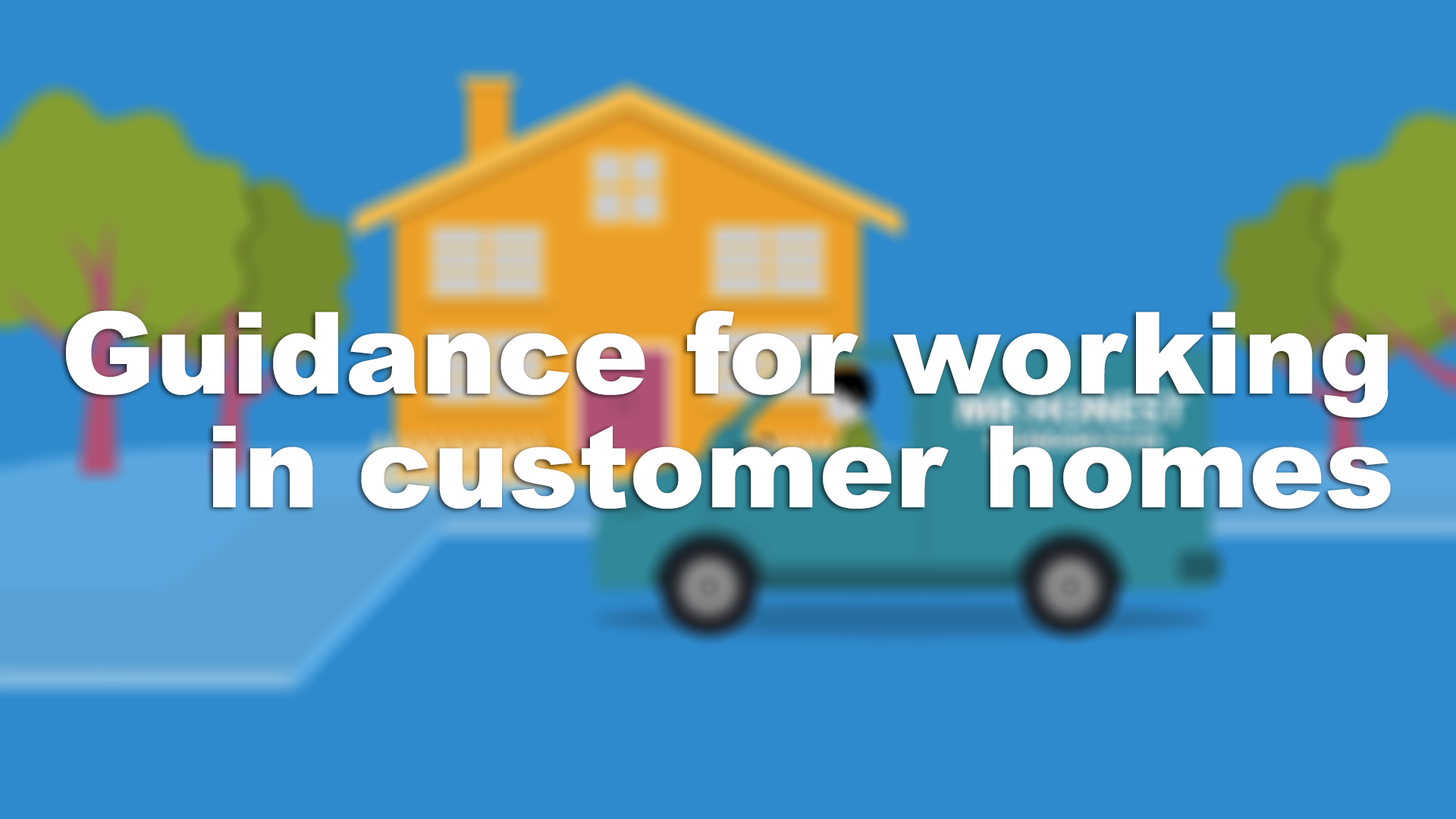 Trading standards experts have today published new guidance aimed at improving customer service in the home improvements sector and others that supply and fit goods in people's homes. 
It comes as data shows home maintenance and improvement businesses are among the most complained about of the last five years with 34,053 cases last year alone1, second only to used car sales. 
Businesses that fail to comply with the law and carry out dodgy work in people's homes risk being prosecuted by trading standards and could face up hefty fines and up to two years' imprisonment. 
However, the Chartered Trading Standards Institute (CTSI), which is behind the guide, say businesses that understand their responsibilities can earn an enhanced reputation and repeat custom. 
The guide is published on the government-backed www.businesscompanion.info which is produced by CTSI and provides free, accurate, practical and up to date advice on all trading standards law. 
Adrian Simpson, CTSI's business education and consumer codes expert, said: 
"Sometimes even good, reliable tradesmen have bad luck and face a situation where a part they have fitted breaks or fails later down the line.
"It is important to remember if you supply goods and carry out improvement work in a customer's home, then you are legally responsible if things go wrong.  
"The new guide and the wider information on the Business Companion website allows businesses to access technical and legal expertise for free, so they can make sure they are clear on the legislation that affects them." 
Some of the issues that are covered in the new guide include: what to do if a customer wants to cancel a contract; what your legal responsibilities are under a mixed contract; misleading descriptions and the use of Alternative Dispute Resolution (ADR) to settle a matter out of the court. 
Elsewhere on the site, home improvement businesses can find out about all trading standards law and how it affects them.
Although most people that work in the home maintenance and improvement sector are reputable the stakes are extremely high for tradesmen that play fast and loose with the rules. 
Last September a cowboy builder from Kent was ordered to repay his victims after charging £28,500 for shoddy work worth just £271. The builder was forced to pay £68,330 to his victims and £63,036 to Kent County Council in costs, or face 21 months in prison.
In December a 37-year-old builder from Teeside who misled customers and left a wake of unfinished jobs, faced 18 charges relating to matters including gross overcharging and falsely stating there was no right to cancel agreements. 
The man was ordered to pay £18,800 to compensate the customers in full and was handed a 12 month sentence, suspended for 12 months, with 240 hours unpaid work. He was also given an electronic curfew.
Meanwhile, a Suffolk builder was sentenced to 45 months in jail after pleading guilty to 18 offences relating to contract fraud. The man told a 'catalogue of lies' and committed dishonest practices in order to secure building contracts April 2010 to November 2012. 
To accompany the guide CTSI has produced a short animation. To view the animation and the guide visit https://www.businesscompanion.info/en/news-and-updates/home-improvements-your-top-five-questions-answered 
ENDS 
Notes to editors 
View the guide here https://www.businesscompanion.info/en/news-and-updates/home-improvements-your-top-five-questions-answered 
View the full animation here: https://youtu.be/Hg0vihlnT3g 
Visit the Business Companion website here: www.businesscompanion.info  
Citizens Advice consumer advice trends 2016/17 https://www.citizensadvice.org.uk/about-us/difference-we-make/advice-trends/consumer-advice-trends/consumer-advice-trends-201617/ 
Case studies: 
Cowboy builder ordered to repay his victims after charging £28,500 for shoddy work worth just £271
http://www.dailymail.co.uk/news/article-3788956/Cowboy-builder-ordered-repay-victims.html#ixzz4aw40zRiZ  
Suffolk building fraudster who appeared on Channel 5's Cowboy Builders is jailed
http://www.eadt.co.uk/news/suffolk_building_fraudster_who_appeared_on_channel_5_s_cowboy_builders_is_jailed_1_4611500 
---