News
Nockolds Solicitors becomes first law firm approved as a consumer ADR body
Posted 15/11/17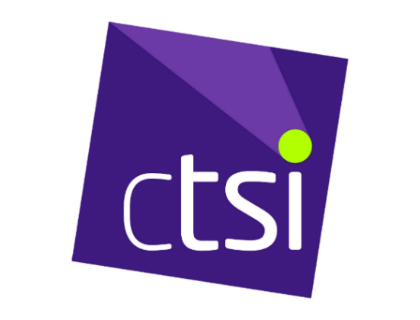 Nockolds Solicitors, which delivers Alternative Dispute Resolution (ADR) schemes to the optical and veterinary sectors, has successfully attained approved ADR status from the Chartered Trading Standards Institute (CTSI), making Nockolds the first law firm to be named an Approved ADR Scheme Provider.
CTSI granted the law firm's approval as a consumer ADR body on 1 November 2017, congratulating Nockolds on its achievement. The firm's ADR schemes include the Optical Consumer Complaints Service (OCCS), funded by the General Optical Council, and the Veterinary Client Mediation Service (VCMS), funded by the Royal College of Veterinary Surgeons. 
Free for both consumers and registrants, the schemes provide an impartial mediation service for complaints and disputes.With Approved ADR status, Nockolds now anticipates providing ADR schemes to further organisations and sectors, especially within healthcare.  
Andy Allen, ADR project leader at the Chartered Trading Standards Institute (the ADR auditing and awarding body), said: "It is generally accepted that consumers are more willing to use Alternative Dispute Resolution processes than to use the court process. It is also accepted that these ADR processes are much better at maintaining, or recovering, a positive relationship between the consumer and trader. 
"We are pleased to welcome Nockolds and what they bring to the approved ADR environment." 
Jennie Jones, head of Nockolds Resolution, said: "We're very proud to be the first law firm approved by CTSI as a consumer ADR body. We're at the forefront of ADR development, and our schemes offer free, swift and fair ADR for consumers along with a cost effective service for professionals and businesses. Our approach provides effective resolution to complaints that are highly emotive, time consuming and would have previously ended up in court. Importantly, we also help the businesses involved to learn from complaints which benefits all involved in the sector. 
"Our schemes protect the interests of the public while maintaining trust and confidence in optical and veterinary professionals. We're now looking forward to replicating their success across other sectors." 
Note to editors:
For more information, comments or photographs please contact:
Sue Clark, sueclark@opticalcomplaints.co.uk 07919 158962 
or the CTSI press office on 01268 582206.
Approval is granted by the Chartered Trading Standards Institute (CTSI) under arrangements delegated by the Secretary of State for the Department of Business, Innovation and Skills. Approval is for the purposes of the Alternative Dispute Resolution for Consumer Disputes (Competent Authorities and Information) Regulations 2015. 
These regulations
        

place an information requirement on businesses selling to consumers

        

establish competent authorities to certify ADR schemes

        

set the standards that ADR scheme applicants must meet in order to achieve certification

 
Nockolds Solicitors Ltd are a leading law firm based in Hertfordshire, with offices in both Bishop's Stortford and London. ADR services include mediation in civil litigation as well as consumer ADR schemes. For more information visit: www.nockolds.co.uk 
ADR is a range of processes that offer parties easier, quicker and most cost-effective methods to resolve complaints compared to the court process. To became an approved body to which traders can send consumers, an organisation providing ADR has to be audited and prove that it meets the regulations' standards. 
There are currently 40 approved ADR schemes range from everything from retail to parking, to higher education, furniture and the motor industry. More information is available from the European Commission's website: https://webgate.ec.europa.eu/odr/main/index.cfm?event=main.adr.show (just enter your country).
---