News
Peckham trader caught with 600 fake iPhone chargers
Posted 13/12/17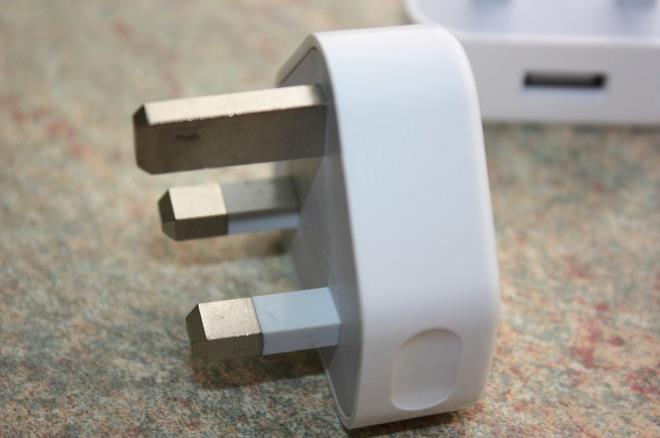 A Peckham trader who was found in possession of more than 600 fake iPhone charger plugs, was given a 12 month Community Order, with 120 hours unpaid work and costs of £1,410; his company, Safi Electronics and Communications, was fined a further £1,500, at Camberwell Green Magistrates Court, on 12 December. 
Nural Rahman (28), of Pomeroy Street, New Cross, is the director of Safi Electronics and Communications Limited, which trades at the Sky Shopping Centre on Rye Lane, Peckham. He pleaded guilty to offences under the Electrical Equipment (Safety) Regulations and the Trade Marks Act, in a prosecution brought by Southwark Council.
Southwark Council shares London Fire Brigade's concerns regarding fires started by fake phone chargers overheating. The council's visit to Safi Electronics and Communications was part of a long running trading standards campaign, designed to reduce this risk by checking mobile phone accessory shops across the borough.
The council's inspection of Safi Electronics and Communications uncovered 131 chargers in the shop in September 2016. Local police and the council's trading standards team also spotted a ladder propped against a gap in the suspended ceiling, this led them to discover a further 500 chargers within a concealed storage area.
When questioned, Rahaman said a member of his staff had bought the chargers from a site in Southall where multiple traders operate and as there were no receipts to accompany the sale, there were no effective leads to identify the original source of the fake chargers.
Rahaman failed to safety check the chargers, saying he assumed they were fit to sell as they didn't have the Apple logo on them. However, they were actually marked 'Designed by Apple'. The council had the chargers examined by an expert, who confirmed that they were fakes and infringed trade mark. Further checks by an electrical safety expert found the plugs to be dangerous as they failed to meet required safety standards and presented a potential risk of electric shock, or other injury, to anyone using them.
Cllr Barrie Hargrove, Cabinet Member for Communities and Safety, said: "Let no one be under the impression that cheap phone chargers and accessories are a bargain – quite the opposite – they could cost lives. We want Southwark to be a fake free zone and we will continue to target the sale of all types of counterfeit goods in the borough. Traders need to realise they have a legal duty to sell safe genuine products. Let there be no doubt that the council will prosecute those who do not."
---