News
Rogue trader who conned the elderly jailed
Posted 13/09/17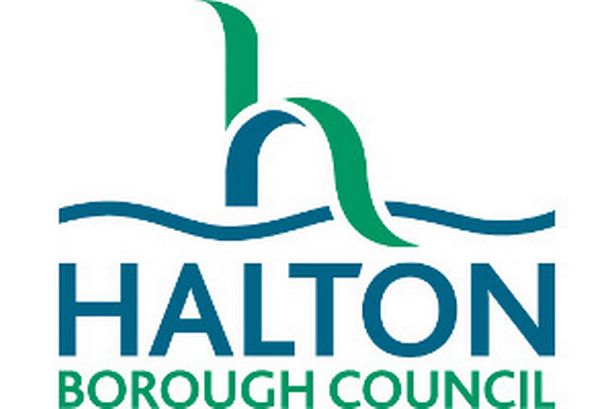 A Runcorn 'rogue trader' has been jailed for 19 months for duping elderly residents into paying for work that was never carried out, in a case brought by Halton Borough Council.

Keith Gilbert, 39, of Newmore Lane, Sandymoor was sentenced after pleading guilty at a previous hearing to acquiring criminal property, an offence under the Proceeds of Crime Act 2002.

Two Runcorn men got people to pay upfront for building and glazing work, which they never carried out, Liverpool Crown Court heard in June. Because of a brain injury to the 2nd defendant, Mark Miles, the judge's sentencing powers for him were limited, despite some offences committed after the brain injury took place.

The prosecution alleged the pair had been involved in Northwest UPVC, which carried out roofing, glazing and general building works in the Merseyside and North Cheshire area. The business used canvassers to cold-call to generate leads and then Mark Miles would visit, negotiate a price and take a cash deposit.

A number of often elderly customers were duped into believing that by paying upfront their building work would be carried out within days. In reality once the money was paid they would never see it or Mark Miles again.

The proceedings against Miles were conducted under the Criminal Procedure (Insanity) Act 1964, following a finding on the 24 April that Mr Miles was unfit to plead following a brain injury in late January 2015.

Mr Owen Edwards, Counsel for the Prosecution, explained to the jury: "This did not prevent him from continuing with his dishonest dealing but it has contributed to a situation in law in which he has been found to be unfit to plead."

A Finding of Facts hearing was held and the jury was presented with evidence from 11 consumers who had been duped into parting with significant amounts of cash, totalling £13,890, before work started.

Mr Edwards explained: "This isn't a case of a builder taking on too much work and hoping that he can get around to completing a job, this was a specific pattern of ensuring that as much cash as possible would be paid upfront for jobs that were never likely to be completed. In other words it was a scam."

Witnesses provided evidence of how they were given a string of excuses for why work hadn't started and some were even given promises of refunds that didn't materialise.

All eleven consumers explained that contacting Mr Miles became increasingly difficult with phone calls not being answered and letters not responded to.

Some witnesses spoke about how, when they used a different phone so that he didn't recognise their number, Mr Miles had answered the call.

On Thursday 8th June the jury reached a unanimous verdict that Mark Miles had done the acts alleged: knowingly carried on a business for a fraudulent purpose and 11 counts of dishonestly making a false representation under the Fraud Act 2006. 
The Judge's sentencing powers were restricted because the Criminal Procedure (Insanity) Act 1964 allows for only three possibilities: a hospital order, a supervision order or an absolute discharge.

Mark Miles was sentenced to a two year supervision order – the maximum possible in such circumstances.

When sentencing Gilbert, the judge, HH Trevor Jones, accepted he was not the moving force in the operation but he increasingly played a part in it. 

When referring to a meeting Gilbert had with trading standards officers in November 2014, The Judge said: "It must have been abundantly clear to you Mark Miles was cutting it fine to say the least, yet you continued with him."

Keith Gilbert was sentenced to 19 months in prison, starting immediately. In addition, an application was made against Gilbert under the Proceeds of Crime Act 2002 and a Confiscation Order was awarded by the Court for the sum of £17,190, to be used as compensation for the victims.

Cllr Dave Cargill, Executive Board Member for Trading Standards, said "This was a detailed and complex investigation involving many consumer witnesses from Halton, St Helens, Warrington, Bootle and Liverpool."

"Many of those witnesses were elderly and had mobility problems. Despite this they attended court to give evidence and subject themselves to cross-examination – something that most of us will never be called on to do."

"The success of this case was down to the thorough investigation by Trading Standards and the determination of the witnesses to prevent other people being ripped off."

A spokesperson for Trading Standards provides the following advice to consumers who are thinking of having home improvement work done on their homes:

• Don't agree to buy on the doorstep from people you have not asked to call on you.

• Look for recommendations from friends, family and neighbours who have been satisfied with the work they've had done.
• Get three written quotes from three different traders including details of the materials they willuse and the work they'll do – this is so you can compare the three quotes.

• If you have access to the internet, try searching for the trader online to see if there are any bad reviews.
• A genuine trader will not request for payment up front. Don't pay in full until the work is completed.

If you are requested to pay a deposit, pay no more than 10 per cent and preferably not in cash. If you've had work done and it is not satisfactory you can get advice from the Citizens Advice Consumer Helpline on 03454 04 05 06.
---