News
Ryanair announce thousands of flight cancellations due to staff holiday error
Posted 18/09/17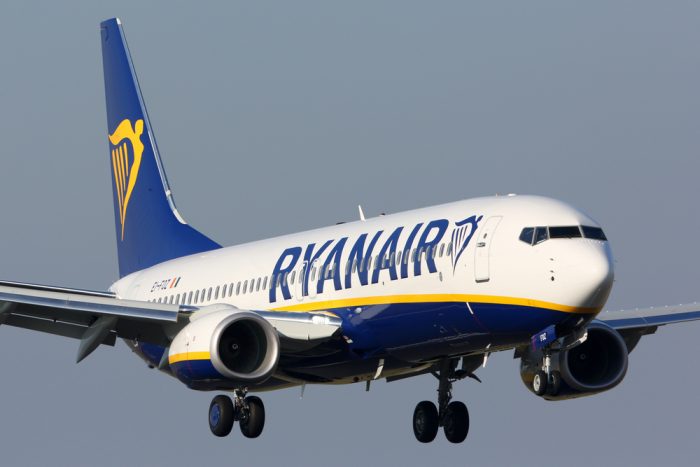 Ryanair announced on Saturday that they'll be cancelling 40-50 flights per day for the next six weeks, due to a mistake involving staff holidays. Cancellations so far have only been announced up to three days in advance, leaving hundreds of thousands of holiday-makers clueless as to the status of their flights.
The UK European Consumer Centre (UKECC) published a list of instructions regarding Ryanair's announcement, highlighting their concerns that without a full list of cancellations, customers may "be left unable to get to their destination", and even worse, those returning home could remain stranded with little to no advice from Ryanair.
Under current EU law, passengers who face major delays and cancellations could be entitled to compensation. EC Regulation 261/2004 states that the airline must offer a refund or re-routing to their final destination, however compensation depends on when the airline informed passengers of the cancellation, and the reason for the delay or cancellation.
The length of time airlines are obligated to inform passengers of delays and cancellations is currently a grey area, but for passengers stranded at airports after severe delays and cancellations, there are strict guidelines airlines should be following to ensure their customers are not disadvantaged too much. Airlines should offer delayed passengers meals, refreshments and hotel accommodation where appropriate, as well as cover costs of transport to and from accommodation, without time or monetary limitations.
Ryanair have issued a statement that all flights are operating as scheduled unless customers are informed otherwise via email, however delay notices for Wednesday onward haven't yet been announced, and many customers have already expressed anger over the lack of information.
The UKECC also addressed UK residents who find themselves stranded in another country as a result of Ryanair's cancellations. In a statement on their website, they said:  "If you find yourself in another country, not able to get home you should keep receipts for any associated expenses as you may be able to claim these back."
Should you be personally affected by the cancellations you can contact UKECC for further advice on 01268 886690 or email ecc@tsi.org.uk.  
---