News
Taxi driver honoured for halting rogue traders in their tracks
Posted 07/07/17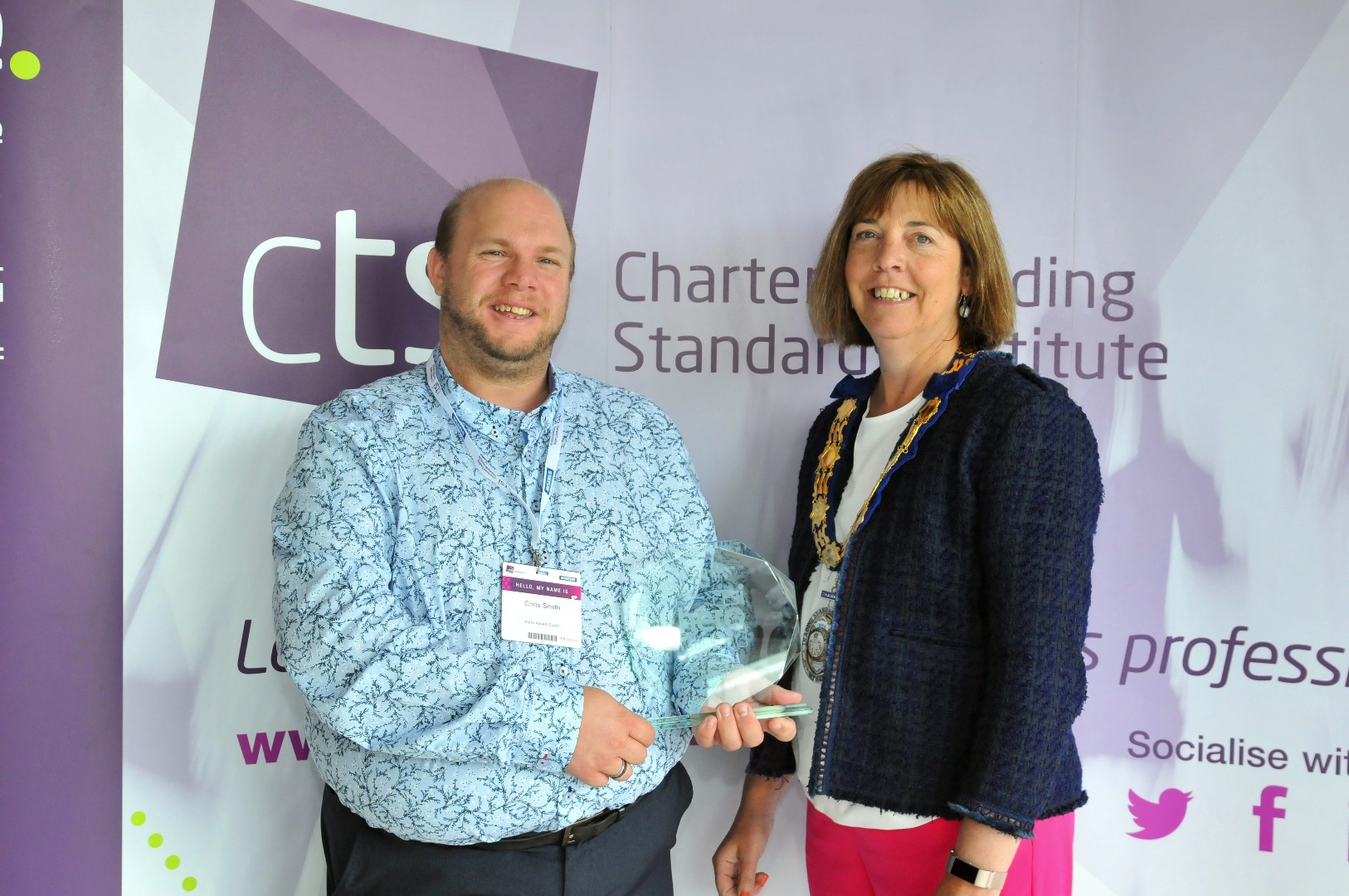 Cabbie wins Hero Award  
A taxi driver, who stood up for an elderly couple being preyed on by a gang of rogue traders, has been honoured with a Hero Award.
Chris Smith, 37, owner of Black Swan Taxis, in Dawlish, Devon, was awarded the Chartered Trading Standards Institute (CTSI) Hero Award at its annual conference on Wednesday 28 June. 
He was nominated by the Devon, Somerset and Torbay Trading Standards Service for his 'outstanding contribution to consumer protection' when he intervened to prevent doorstep traders from ripping off an elderly couple in March.
The gang had quoted the couple £170 for cutting down and removing a tree - but after completing the work they demanded £700 which the couple didn't have at home, so the lady called Black Swan Taxis to take her to the bank.
"The second I got there something didn't ring true, and I could tell that my customers were distressed," said Chris.
"The guys doing the work didn't seem very professional and I've known these customers for a few years. They don't have many visitors."
Once in the taxi she told Chris she had to withdraw more money out of the bank because the rogue traders had upped the price by more than 300 per cent.
Chris said: "I was really angry that an elderly couple who have worked hard all their lives to save some money for their retirement were being were being taken advantage of and felt threatened on their own property. I decided not to go to the bank and persuaded the lady to call the police.
"I was worried about her husband, who had stayed behind with the workmen, so I offered to come back to their home and wait with them until the police arrived."
He said the traders 'were very keen' on him leaving, and tried to coax the couple to go into the house to hand over the money.
Quick-thinking Chris pretended he needed to stay and settle the couple's taxi account, and bought enough time to enable police and trading standards officers to arrive.
Devon, Somerset and Torbay Trading Standards Service officers told the doorstep traders the contract was unenforceable and they were told to leave.
Chris added: "Quite a few of our clients are elderly and vulnerable and if we don't see some of our regulars for a while, we check on them from time to time, to see if everything is okay.
"I am very proud to have been nominated and to receive this award, but it was always about stopping a vulnerable couple who felt threatened and preventing them from losing a considerable amount of savings."
Leon Livermore, CTSI chief executive, said: "Without people like Chris incidents like this would happen all the more often. He showed exceptional bravery and stood his ground and waited for the authorities. We do not encourage people to put themselves in harm's way but nevertheless he is a worthy winner of a Hero award."
 Paul Thomas, Head of Devon, Somerset and Torbay Trading Standards Service, said:"This is an outstanding example of bravery by a member of the public who was prepared to put himself at risk, for no personal gain. This episode serves as a valuable reminder of the importance of looking out for the vulnerable in our community."
To learn more about scams and doorstep crime, please visit the website and take the short scams awareness training session www.devonsomersettradingstandards.gov.uk.
Pictured: Left to right, Chris Smith and Sara Barry, CTSI chair
---