News
Geraldine is rewarded for her work
Posted 07/07/17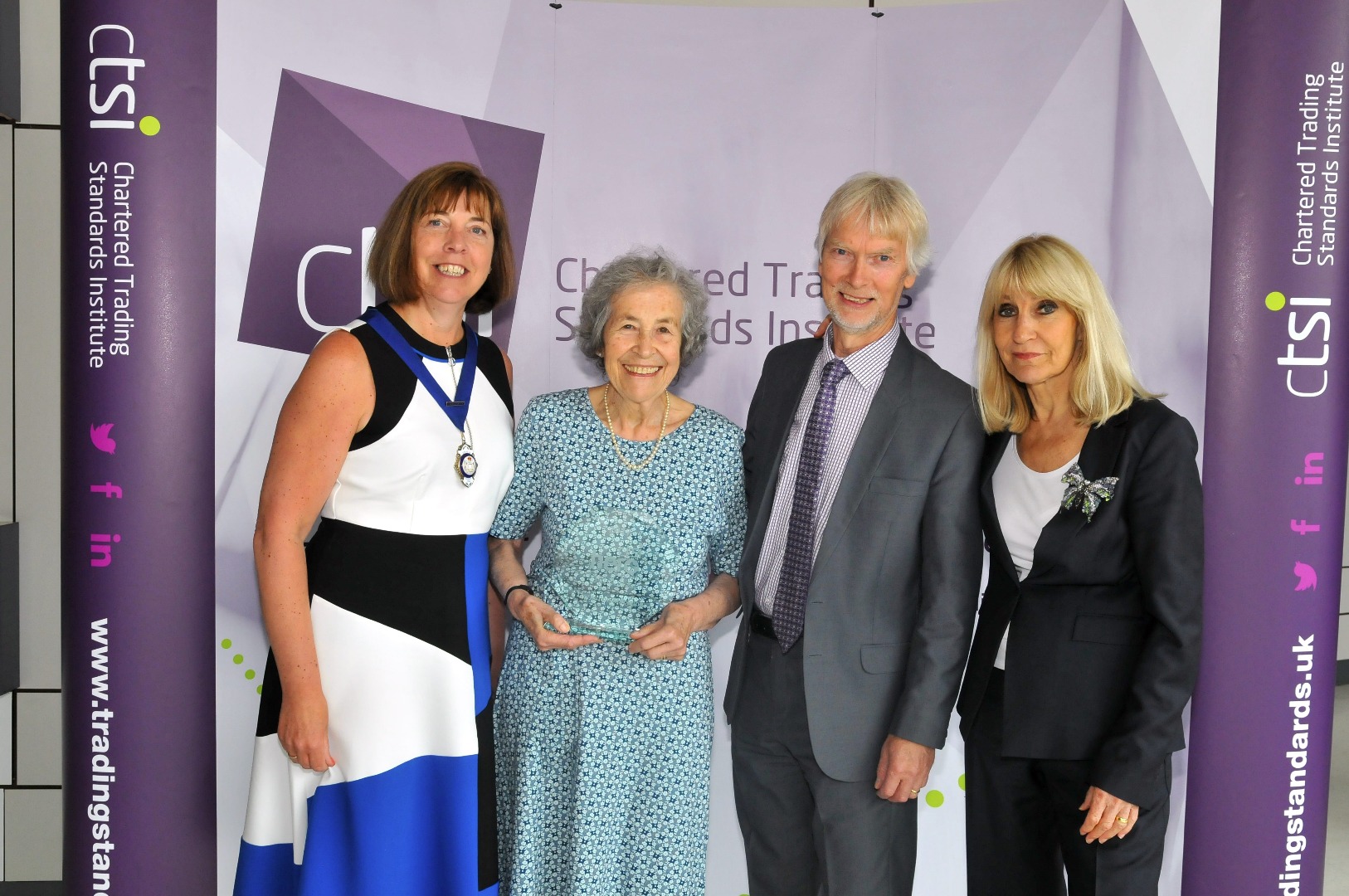 A volunteer who campaigned for increased protection for pensioners and disabled people from doorstep criminals and bogus callers has been recognised by the trading standards profession.
Geraldine Maclaine leads the Old Protection Scheme, which has advised hundreds of vulnerable people on personal security enabling them to continue to live in their own homes.
The Borough of Redbridge scheme - which is supported by Age UK, Victim Support, Meals on Wheels and police - is also credited with a reduction in doorstep crime.
Mrs Maclaine was announced  as a Hero award winner at the Chartered Trading Standards Institute's (CTSI) annual conference, in Harrogate.
Leon Livermore, CTSI chief executive, said: "Geraldine used her compassion and initiative to realise her vision of a better-protected environment for those who need it most.
"By working with trading standards and local agencies she has helped to make a real difference to people's lives.
"It takes everyone to get involved to help best protect the vulnerable. Her efforts have already led to a drop in incidences of doorstep related crime."
Mrs Maclaine was inspired to start the scheme in 2011 after visiting the victims of crimes and hearing how devastating the impacts of scammers can be.
By playing people a video that shows on old lady being conned, Geraldine helps raise awareness of what signs to look out for to see if you are being targeted by scammers.
Geraldine writes up in-depth reports of her visits to victims of bogus callers. These reports are then forwarded to her local trading standards service. 
Over the years she has visited hundreds of people and in 2016 she received the Mayor's Community Award for her work in relation to the Bogus Callers Partnership.
Geraldine was nominated by Ed Chaplin, the trading standards and licensing manager at the London Borough of Redbridge. 
He said: "Geraldine is an enormous asset in dealing with the cold caller problem within the London Borough of Redbridge.
"She works tirelessly, investing countless hours, to provide essential advice to the old and vulnerable".
Hero award winners are nominated by the trading standards community for their outstanding contribution to consumer protection.
Photograph from left to right: Sara Barry, CTSI Chair, Geraldine Maclaine, Ed Chaplin, Head of Environmental Health and Consumer Protection at London Borough of Redbridge and Lynn Faulds-Wood.
---