News
CTSI launches best practice guide: The Value of Trading Standards
Posted 05/06/18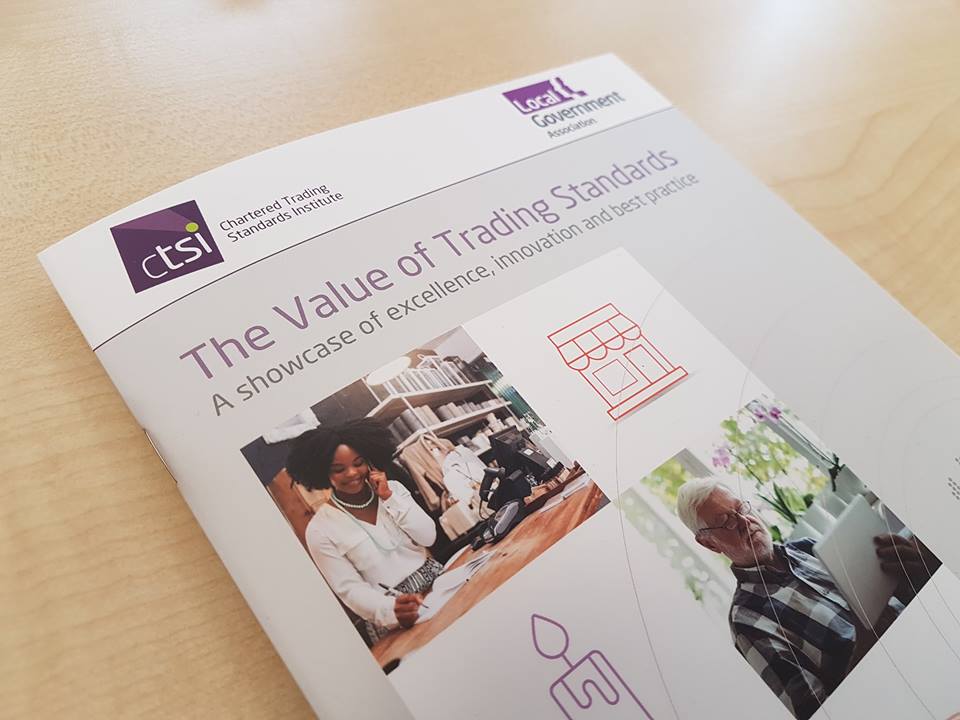 The Chartered Trading Standards Institute (CTSI) today launches The Value of Trading Standards, a guide showcasing the diligent work of trading standards services to national and local authority decision makers.
It's no small feat that, despite challenging cuts to finances and resources, trading standards services up and down the country continue to carry out extraordinary work to protect the public and advise businesses. The Value of Trading Standards – A showcase of excellence, innovation and best practice will feature examples and case studies of projects submitted by local authority trading standards services.
The guide, which is supported by the Local Government Association (LGA), will launch at CTSI's annual Symposium, a development event for the trading standards profession taking place at the East Midlands Conference Centre, Nottingham. A selection of contributing organisations and services will take to the stage during two bespoke Plenary sessions where they will outline their project, the benefits it brought, and offer advice to other authorities with similar projects.
Chief Executive of CTSI, Leon Livermore, said: "It is my hope that The Value of Trading Standards will demonstrate to councillors and decision makers the true worth of trading standards, enabling them to better understand the profession and its value. My gratitude goes out to the dedicated trading standards professionals who contributed."
The Value of Trading Standards is produced with the support of the Local Government Association. Following the launch at Symposium, representatives from CTSI will showcase the guide at the annual LGA Conference in Birmingham, which will take place 3-5 July 2018.
Cllr Simon Blackburn, Chair of the LGA's Safer and Stronger Communities Board, said: "This new guide is an excellent reminder of the important contribution that trading standards makes to tackling a range of local and national issues. We hope this will be a useful tool for councillors to better understand the breadth of work Trading Standards undertakes and the role the service plays in both to support local businesses and keep the public safe."
The Value of Trading Standards will be available from CTSI Symposium, with a digital version accessible through the CTSI website after launch.
ENDS
Notes for Editors:
For press queries, email CTSI Press Office: pressoffice@tsi.org.uk, or call 01268 582240.
---